http://www.antell.com/devoblog_july_07.html
Uncle Ben's (Almost Daily) WRITE 389 - 2007 07 31 South Wartzor
Peace,
Movie director Bergman is dead.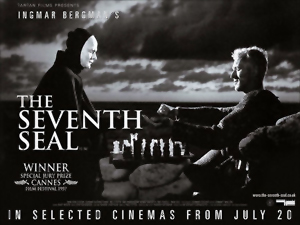 Bergman was afraid of dying, and now he has met his fears, he was an atheist, and did not really believe in an after life. I could sense that he wasn't sure. You can never know for sure if you don't know God. I know God, that's why I know that Bergman will be shocked out of his tiny mind at about the time that I write this.    Bergman's movies were wonderfully filmed, but I guess that was mainly due to his photographer Sven Nykvist. The plot was a like a never ending sleeping pill though... To me it seemed like B's films were about 70% photos and 30% somewhat action. Many of his films were so slow that they almost felt like they were in slow motion. Bergman often made fun of Christians in his movies, one can easily sense a bitter and sinister spirit over his entire production.
Since he didn't receive Jesus while he was alive, he will be lost forever. Although he didn't believe in an "after life", it is said that he still hoped to meet his last wife on the other side (?). He might see her if she too is in the holding tank called Hell awaiting her final judgement. He will never talk to her though, there is no way to communicate in Hell, the pain is too severe. Since Bergman never received Jesus into his life while he was alive, he will be lost forever.
There is no way that you can receive eternal life, without Jesus. Jesus is the "only" door to the God of the Bible (The ONE and ONLY God). Many believe that we will all get to Heaven just because our NDE "near death" experiences are similar. I think that's a pretty weird assumption. Just because the first minutes seem nice, doesn't mean that the rest of eternity will be cool. Naturally there will be bureaucracy for those who go to Hell. Those who have lived selfish lives will be thrown into Hades, to await the second death in the Lake of Fire together with satan and his goons. Believe me, it's not a nice place to be. How can I know this?
– God has shown much to me since I was born again. Eternal life is a gift, it's nothing we can "earn". The Holy Spirit guides me into all truth. He can do the same for you if you receive Jesus as your saviour. If you have repented and received Jesus Christ into your heart, you have nothing to fear, except yourself.
1 John 1:5... This is the message we have heard from him and declare to you: God is light; in him there is no darkness at all. If we claim to have fellowship with him yet walk in the darkness, we lie and do not live by the truth. But if we walk in the light, as he is in the light, we have fellowship with one another, and the blood of Jesus, his Son, purifies us from all sin. If we claim to be without sin, we deceive ourselves and the truth is not in us. If we confess our sins, he is faithful and just and will forgive us our sins and purify us from all unrighteousness. If we claim we have not sinned, we make him out to be a liar and his word has no place in our lives.
Uncle Ben's (Almost Daily) WRITE 388 - 2007 07 27 South Wartzor
Peace,
Honesty.
RD left mobile phones in public places. In Helsinki 77% of the phones were returned (bummer) so Finland is number eight according to Reader's Digest phone test.

Stockholm, Photo © Fred Skymberg
Stockholm was my hometown for 5 years. It's a beautiful town with kind people. The Swedes are very nice and mostly trustworthy, they are number 4 of the European countries. Good on you Sweden!
Go to Slovenia for your holidays, if you want to meet the most honest people in Europe! In Ljubljana Slovenia 97% of the phones were returned to the owner!
Born again Christians don't steal, it's not in our blood, no matter which country we come from. Holy Spirit teaches us not to be unrighteous. I wish more people would try God, then they would see that He is totally cool, and they would stop stealing and being dishonest. Naturally not all Christians understand these things from the beginning of their walk with God. – No thief will ever see heaven.
If you walk with God, He will reveal your sins to you one by one (for your own good).

Then you can repent and grow day by day, God is loving and kind. I know these things because of my walk with God. I was never an angel, before I met God, even afterwards for many years. I wasn't "totally honest" about everything. Live and learn.
Uncle Ben's (Almost Daily) WRITE 387 - 2007 07 25 South Wartzor
Peace,
What is a demi god (idol)?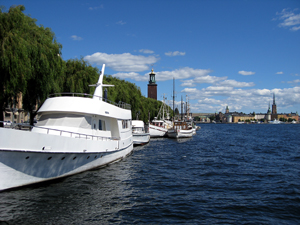 Photo © Fred Skymberg
It can be anything that we love. It can be a car, bike, a sport, a saint, the pope, a rockstar, a movie star, precious stones, a guitar, basically anything created.
Galatians 5:19... The acts of the sinful nature are obvious: sexual immorality, impurity and debauchery; idolatry and witchcraft; hatred, discord, jealousy, fits of rage, selfish ambition, dissensions, factions and envy; drunkenness, orgies, and the like. I warn you, as I did before, that those who live like this will not inherit the kingdom of God.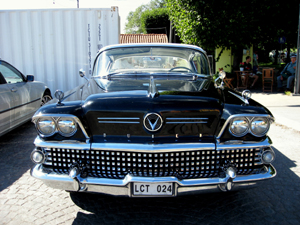 Photo © Fred Skymberg
God wants us to learn to love Him, after all He loves us so much that He sent His son Jesus to Earth to die for our sins. Jesus died for your mistakes!
Galatians 5:22... But the fruit of the Spirit is love, joy, peace, patience, kindness, goodness, faithfulness, gentleness and self-control. Against such things there is no law. Those who belong to Christ Jesus have crucified the sinful nature with its passions and desires. Since we live by the Spirit, let us keep in step with the Spirit. Let us not become conceited, provoking and envying each other.
Uncle Ben's (Almost Daily) WRITE 386 - 2007 07 24 South Wartzor
Peace,
Some people "hate" Jesus,
and most of them even don't know why...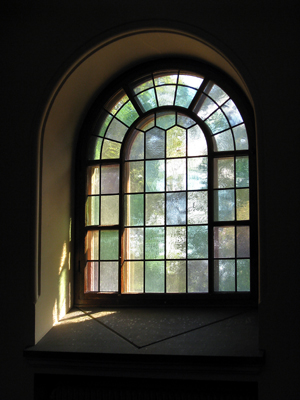 Photo © Fred Skymberg
If you are one of them, have you ever thought about "why" you hate Jesus? I think not, Jesus has never done anyone any harm, ever. It's all about the spiritual battle mentioned in:
Ephesians 6:12 For our struggle is not against flesh and blood, but against the rulers, against the authorities, against the powers of this dark world and against the spiritual forces of evil in the heavenly realms.
The slanderer (AKA satan) has infiltrated the minds of millions of people, making them hate Christ without really knowing why. There are many Metal bands out there putting the Lord Jesus down in their music, as if it was cool in some way. What a waste of talent! The pour their guts out about nothing, just because they are missing the peace that only Jesus can give them. Kinda ironic, innit?
Revelation 20:1 And I saw an angel coming down out of heaven, having the key to the Abyss and holding in his hand a great chain. He seized the dragon, that ancient serpent, who is the devil, or Satan, and bound him for a thousand years. He threw him into the Abyss, and locked and sealed it over him, to keep him from deceiving the nations anymore until the thousand years were ended. After that, he must be set free for a short time.
Satan's Doom
Revelation 20:7... When the thousand years are over, Satan will be released from his prison 8and will go out to deceive the nations in the four corners of the earth—Gog and Magog—to gather them for battle. In number they are like the sand on the seashore. They marched across the breadth of the earth and surrounded the camp of God's people, the city he loves. But fire came down from heaven and devoured them. And the devil, who deceived them, was thrown into the lake of burning sulfur, where the beast and the false prophet had been thrown. They will be tormented day and night for ever and ever.
I feel really sorry for all these tricked young dudes on music magazine covers, who claim that "the devil knows their name" etc.
The devil doesn't care one bit who they are. The devil is only a created being! If you listen to evil spirits rap about stuff, you'll be fooled. They are masters of deceit, they will tell lies 'til the cow's come home. The devil doesn't care about the lost ones who praise Him, he hates them, and laughs at their gullibility. When the day of reckoning comes, all followers of satan will be thrown into the Abyss with the devil. They will be dumped like trash, since they never respected God, nor His Son Jesus who actually loved them so much that He died for them, in their place!
Revelation 20 I saw thrones on which were seated those who had been given authority to judge. And I saw the souls of those who had been beheaded because of their testimony for Jesus and because of the word of God. They had not worshiped the beast or his image and had not received his mark on their foreheads or their hands. They came to life and reigned with Christ a thousand years. (The rest of the dead did not come to life until the thousand years were ended.)
This is the first resurrection. Blessed and holy are those who have part in the first resurrection. The second death has no power over them, but they will be priests of God and of Christ and will reign with him for a thousand years.
Hell was not created for humans!
It was originally created for satan and all his fallen angels, check this out:
Matthew 25:41.."Then he will say to those on his left, 'Depart from me, you who are cursed, into the eternal fire prepared for the devil and his angels. For I was hungry and you gave me nothing to eat, I was thirsty and you gave me nothing to drink, I was a stranger and you did not invite me in, I needed clothes and you did not clothe me, I was sick and in prison and you did not look after me.'
The second death...Hades and the Lake of Fire.
Revelation 21:6... He said to me: "It is done. I am the Alpha and the Omega, the Beginning and the End. To him who is thirsty I will give to drink without cost from the spring of the water of life. He who overcomes will inherit all this, and I will be his God and he will be my son. But the cowardly, the unbelieving, the vile, the murderers, the sexually immoral, those who practice magic arts, the idolaters and all liars—their place will be in the fiery lake of burning sulfur. This is the second death."
There will be no interaction of any kind in Hell, there will only be suffering. God snatched me out of the fires of Hell by Grace, and filled me with a peace that the world knows nothing about.
Uncle Ben's (Almost Daily) WRITE 385 - 2007 07 23 South Wartzor
Peace,
God only asks that we "try" Him,
because He knows we will like Him if we do.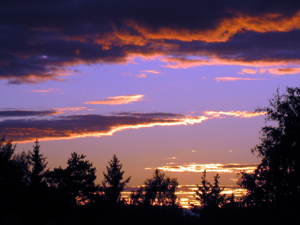 Photo © Fred Skymberg
God doesn't really ask anything of us at first,
only that we try Him.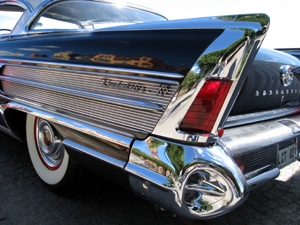 Photo © Fred Skymberg
I once heard a guy mention that he was brought up in an Atheist family. He went on to say that he really wondered "why" his family were so adamant about trying to prove that God didn't exist. It seemed strange to him, and made him check out more about God, and sure enough, God revealed Himself to him! The dude got saved, because his parents made him interested about knowing the God they tried so much to suppress. Funny innit?
You can't look for God, and not find Him. If you mean business, you will bump into Him sooner or later and He will change your life completely.
---
False Prophet?
Just because a preacher makes a mistake, does "not" automatically make Him a False Prophet! Few people are prophets anyway. It's weird how many self-appointed "judges" there are all over the place, especially on the Internet. People are constantly condemning preachers for this and that. Nobody is 100% right about everything, how could that be? We all color our messages slightly, often by mistake. For instance, I heard a famous preacher tell Christians "not to bless those aren't Christians". – Still the same rain falls on all of us!
He went on to say that it was wrong, and furthermore he went on to say "don't you dare bless them". The preacher is a well respected man, and he is greatly used by the Lord.
There is however no credence to what he said, in the Bible. This does not make the preacher a False Prophet though. To label him as such would put a tremendous punishment on the labeler. God will be our judge in the end, and NOBODY ELSE.
Christians should not criticize brothers and sisters openly , but    leave that up to God, unless it's a righteous judgement. Naturally we can't swallow everything people say "hook, line and sinker", but we have no right to put our brethren on the stand before sinners. That's the job of the Slanderer (another title of the devil).
If on the other hand, if our brothers deviate from God's word, and start their own religions. Then we can talk to them personally about it, but it would still be foolish to do so publicly. Namedropping is uncool.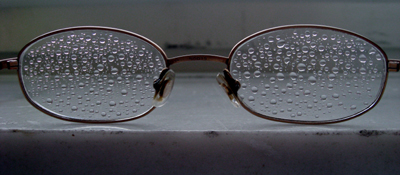 Photo © Fred Skymberg
The "world" can't tell the difference anyway, since they don't know God, nor have the Spirit of Understanding. It's much better to pray for the one who falters.
Romans 14:1 Accept him whose faith is weak, without passing judgment on disputable matters
7 For none of us lives to himself alone and none of us dies to himself alone. 8 If we live, we live to the Lord; and if we die, we die to the Lord. So, whether we live or die, we belong to the Lord.
9 For this very reason, Christ died and returned to life so that he might be the Lord of both the dead and the living.
10 You, then, why do you judge your brother? Or why do you look down on your brother? For we will all stand before God's judgment seat.
11 It is written:
" 'As surely as I live,' says the Lord,
'every knee will bow before me; 
every tongue will confess to God.' " 12 So then, each of us will give an account of himself to God.
13 Therefore let us stop passing judgment on one another. Instead, make up your mind not to put any stumbling block or obstacle in your brother's way.
14 As one who is in the Lord Jesus, I am fully convinced that no food[b] is unclean in itself. But if anyone regards something as unclean, then for him it is unclean.
15 If your brother is distressed because of what you eat, you are no longer acting in love. Do not by your eating destroy your brother for whom Christ died.
16 Do not allow what you consider good to be spoken of as evil.
17 For the kingdom of God is not a matter of eating and drinking, but of righteousness, peace and joy in the Holy Spirit,
18 because anyone who serves Christ in this way is pleasing to God and approved by men.
19 Let us therefore make every effort to do what leads to peace and to mutual edification.
When I say pray, I mean fast and pray, take it seriously. If you are on the level (really concerned) then the Lord will act on your prayers. We need    to love each other.
Romans 13:8 Let no debt remain outstanding, except the continuing debt to love one another, for he who loves his fellowman has fulfilled the law.
9 The commandments, "Do not commit adultery," "Do not murder," "Do not steal," "Do not covet," and whatever other commandment there may be, are summed up in this one rule: "Love your neighbor as yourself."
10 Love does no harm to its neighbor. Therefore love is the fulfillment of the law.
Uncle Ben's (Almost Daily) WRITE 384 - 2007 07 21 South Wartzor
Peace,
There's a train going the wrong way,
are you on it?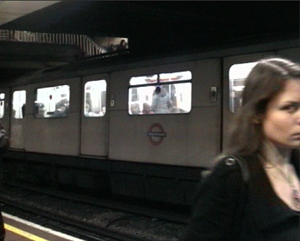 Photo © Caroline Antell
It saddens me that so many of my friends are on the wrong train. I've tried to warn them, but they refuse to listen. One day they will find out the truth, but it'll be too late then, sad but true. Although I've wasted a lot of time barking up the wrong trees myself, God has been patient with me.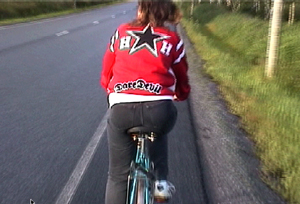 My patient wife © Benjamin Antell
Now He talks to me (and anyone who will listen) on a daily basis, and expects us to do our part. I feel about as wobbly as Bambi in the Walt Disney cartoon, but still He uses me for this and that. If I were God I'd fire me. I don't understand why He loves us so much,
It's weird how satan and his helper's have been able to infiltrate society the way they have. The have managed to turn most of the world against their Creator. – satan has managed to get us to go to war against each other, and to sow division in all possible places, even in church. The devil has started all the religions to keep us in bondage, so that we think that we have to work our way to Heaven. And all of the time, salvation has been a free gift, for those who repent and follow Christ!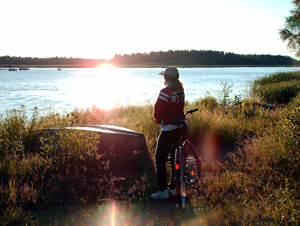 Photo © Benjamin Antell
God says, that we must become like little children to enter His Kingdom. A child has no pre-conceived ideas, a child reacts purely instinctively. Many of us can't really do that since we have so much cargo, our minds are so messed up that we just have to receive Jesus in faith. When we do, the Holy Spirit takes over and teaches us the way.
Matthew 11:25
[ Rest for the Weary ] At that time Jesus said, "I praise you, Father, Lord of heaven and earth, because you have hidden these things from the wise and learned, and revealed them to little children.
Matthew 18:3
And he said: "I tell you the truth, unless you change and become like little children, you will never enter the kingdom of heaven.
Uncle Ben's (Almost Daily) WRITE 383 - 2007 07 20 South Wartzor (revised)
Peace,
Some people are afraid of God!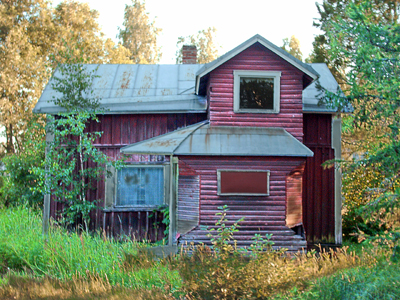 Photo: Maxmo, "this 'ol house" © Benjamin Antell
Sometimes the reason for this is our upbringing. Some have had dorky parents etc. this might have given them a wrong impression of God. Some parents threaten their children with God's wrath, every time the kids do something wrong, or even "just in case". I don't wish to put down my parents, but I had this heavily distorted vision of God as being an angry old man with a chain saw, ready to cut me into pieces and nail them to the wall. But when I finally met God at 21 years of age, I was shocked to find that He is a loving and merciful God. All my pre conceived ideas fell into the abyss, flipety flop.
Exodus 3:14
14 God said to Moses, "I am who I am . This is what you are to say to the Israelites: 'I AM has sent me to you.' "
Uncle Ben's (Almost Daily) WRITE 382 - 2007 07 18 South Wartzor
Peace,
MTV Networks research
Photo © Benjamin Antell
Those who pray 8,8 times per week are more calm and relaxed than those who pray only 3,3 times per week. This is no surprise to those who are born-again Christians, I just thought I'd share.
Photo © Benjamin Antell
In India Christians are being attacked almost daily. Preacher Walter Massey attacked in Jaipur. Masked youth cowards attacked and seriously injured a Christian preacher and went on the rampage in his house. Mr. Massey was beaten by 15-25 masked cowards. They even brought a local TV crew with them, and Mr. Massey's bloody face was shown on TV.
http://www.hindu.com/2007/04/30/stories/2007043005341200.htm
In Ethiopia, Christian women are being brutally murdered. The killings are going on in many countries on a daily basis. It's appalling, but that is what religions do to people. Religions are only mind-games, but a "Christianity" is a relationship that we can have with the God of the Bible, NOT a religion!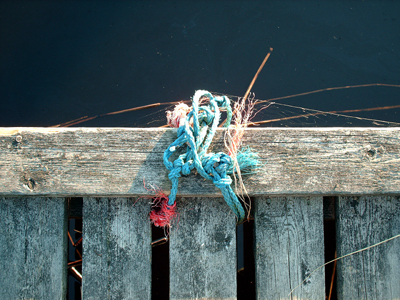 Religious knot © Benjamin Antell
A true born again Christian is a peaceful person, who follows the teachings of Christ as well as the Ten Commandments, and obeys the commandments of Christ. Those who claim to be Christians and live like the devil, are a great problem to the church. These are people who don't know God, they just have their "faith" as a religion and an excuse to get to Heaven. Naturally they won't get in, nothing unclean will. When you ask people what you have to do to get to Heaven, most people are pretty childish. Most people think "if I'm good", other's will say "if I do good deeds". There is no way a person can get to Heaven by being good or, if she/he does good deeds! This is a great religious misconception, taught by people who don't know God's Word! God is the only good person in the universe!
The only thing that can get us to Heaven is the "Grace of God". Jesus gave His life in our place, because He knew that not a single one of us could be good enough to make it on our own, not one. Eternal life is a "gift" and nothing else. All you have to do is to repent from your old ways, receive Salvation in faith, and be thankful.
Uncle Ben's (Almost Daily) WRITE 381 - 2007 07 17 South Wartzor
Peace,
When you get baptized in the Holy Spirit, you receive special gifts, as spiritual tools. With the gift of tongues you can build up yourself spiritually. And with many other gifts you can build up others!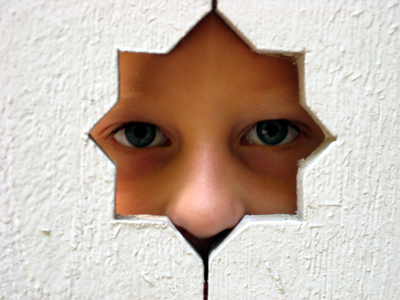 Photo © Fred Skymberg
There are many gifts. As you do what the Lord asks you too, you will find out how many gifts you have. This only happens in Christianity though. Ask for the gift of prophesy!
1 Corinthians 14:12
So it is with you. Since you are eager to have spiritual gifts, try to excel in gifts that build up the church.
If we use the Gifts well, they will become a natural part of us in the Spiritual realm, and a great blessing. If however we don't use them on a daily basis, they will easily whither away. I'm not saying that they are gone for ever, but they won't work if we stop using them. I've met people who have claimed that they have Gifts of the Spirit, although they were clearly not active in their lives.
1 Corinthians 12
1 Now about spiritual gifts, brothers, I do not want you to be ignorant.
2 You know that when you were pagans, somehow or other you were influenced and led astray to mute idols.
3 Therefore I tell you that no one who is speaking by the Spirit of God says, "Jesus be cursed," and no one can say, "Jesus is Lord," except by the Holy Spirit.
4 There are different kinds of gifts, but the same Spirit.
5 There are different kinds of service, but the same Lord.
6 There are different kinds of working, but the same God works all of them in all men.
7 Now to each one the manifestation of the Spirit is given for the common good.
8 To one there is given through the Spirit the message of wisdom, to another the message of knowledge by means of the same Spirit,
9 to another faith by the same Spirit, to another gifts of healing by that one Spirit,
10 to another miraculous powers, to another prophecy, to another distinguishing between spirits, to another speaking in different kinds of tongues, and to still another the interpretation of tongues.
11 All these are the work of one and the same Spirit, and he gives them to each one, just as he determines.
12 The body is a unit, though it is made up of many parts; and though all its parts are many, they form one body. So it is with Christ.
13 For we were all baptized by one Spirit into one body—whether Jews or Greeks, slave or free—and we were all given the one Spirit to drink.
Since the devil is a copy cat,
he tries to copy everything that the Father does.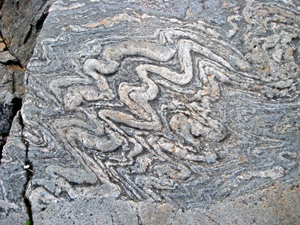 Photo © Fred Skymberg
The devil "can" seemingly heal people too, don't be deceived by New Age doctor's (there are many kinds), they are only modern day witch doctors. There are many of them out there. There is no blessing in getting healed by the likes of them. And as humans have no special powers within ourselves!
I remember a story from the 70's about a little girl who went to a strange doctor. I can't say for sure if it's a true story, but the jest of it still applies. The doctor seemed nice and gave the girl a little pendant. The girls mother noticed that it could be opened, when she opened there was a little note inside that said "satan keep this little girl well, until her soul burns in hell". In other words the little note was a curse.
It's just like being left handed...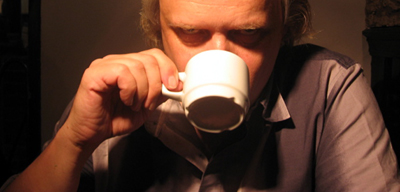 Photo © Pontus Back
If you are forced to use your right hand, like I was, that particular part of the brain that made your left hand function fully will shrivel up and die. I read about this in a medical journal many years ago. Perhaps that's why I am the way I am. It is imminent that we use the special gifts given to us by the Lord.
Hebrews 2:4
God also testified to it by signs, wonders and various miracles, and gifts of the Holy Spirit distributed according to his will.
Zechariah 12:10
10 "And I will pour out on the house of David and the inhabitants of Jerusalem a spirit of grace and supplication. They will look on me, the one they have pierced (Jesus), and they will mourn for him as one mourns for an only child, and grieve bitterly for him as one grieves for a firstborn son.
Uncle Ben's (Almost Daily) WRITE 380 - 2007 07 16 South Wartzor
Peace,
Is it a bird?...is it a plane?
No, it's an Elk.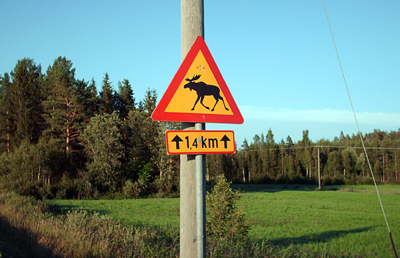 Photo © Benjamin Antell
Better keep yer eyes peeled when driving in Finland, an Elk can make a frightful mess of your car. Luckily there are warning signs in most places. It's the same with the Bible, it's crammed with warning signs, but just as in traffic, there are those who "think" accidents only happen to others.
If you're lucky, you can see the Elk's eyeballs in the dark, in time to slow down the car. I remember one time when I was in the army, we were test-driving some car one evening. We were going like bats out of Hell, burning down the road at dusk (that's when the Elks run around like Laurel and Hardy). I kept my eyes peeled, and told the driver to slow down when I noticed 2 small light reflections in the woods heading for the road, he trusted me although nobody else saw nothing out of the ordinary. Lucky for all of us the driver believed me, all of a sudden out it popped. It was a huge Elk that pranced in slow motion across the road. If we hadn't slowed down, nobody would have been able to tell which pile of meat was which.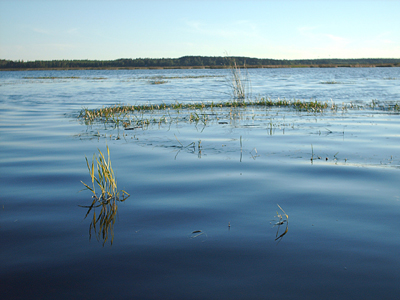 Wartzor bay area , July 2007 © Benjamin Antell
Many of us scurry down the road of life, not paying enough attention to the advice the Creator has given us in His word. We just hope we will get lucky somehow until - WHAM -. Some get ill by working too hard and worrying about the bills etc. while others run into marriages without asking God for council etc. We are all often    in a hurry going nowhere fast. We have to learn to trust in God. Some of us have had hard lives so far, but we mustn't let circumstances get us down. God is faithful and He is true.
Uncle Ben's (Almost Daily) WRITE 379 - 2007 07 15 South Wartzor
Peace,
Someone said, "don't be moved by what you see,
feel or hear...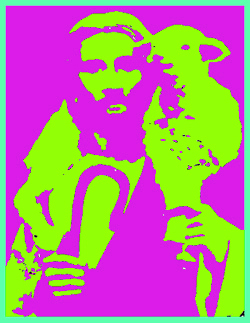 God loves you, and He has a perfect plan for your life. Don't expect everything to fall into your lap by itself though. It is important that we understand not to live by feeling alone. The devil is a liar, and he (mostly his helpers) whisper a lot of nonsense into our minds on a daily basis. When the negative thoughts and feelings come, think about what God promises you in His word. That is what you should concentrate on. He loves you and He will never leave you, no matter how you "feel". God will never leave you nor forsake you, remember that!
Hebrews 13 5 Keep your lives free from the love of money and be content with what you have, because God has said, "Never will I leave you; never will I forsake you."
6 So we say with confidence, "The Lord is my helper; I will not be afraid. What can man do to me?"
1. Psalm 94:14 For the LORD will not reject his people; he will never forsake his inheritance.
Revelation 3:11 I am coming soon. Hold on to what you have, so that no one will take your crown.
12 Him who overcomes I will make a pillar in the temple of my God. Never again will he leave it. I will write on him the name of my God and the name of the city of my God, the new Jerusalem, which is coming down out of heaven from my God; and I will also write on him my new name.
13 He who has an ear, let him hear what the Spirit says to the churches.
Uncle Ben's (Almost Daily) WRITE 378 - 2007 07 14 South Wartzor (revised)
Peace,
Matthew 3:6 Confessing their sins (can a baby do that?), they were baptized by him in the Jordan River.
Matthew 3:13 [ The Baptism of Jesus ] Then Jesus came from Galilee to the Jordan to be baptized by John.
Matthew 3:16 As soon as Jesus was baptized, he went up out of the water. At that moment heaven was opened, and he saw the Spirit of God descending like a dove and lighting on him.
I remember the famous preacher Derek Prince once saying:
"before I was confirmed, I was a sinner,
and after I was confirmed, I was a confirmed sinner".
The same goes for the baptism in water, if we don't repent and believe in our heart, what's the point? Rituals can't save us, nothing we DO will give us eternal life, it's a gift from Christ to us.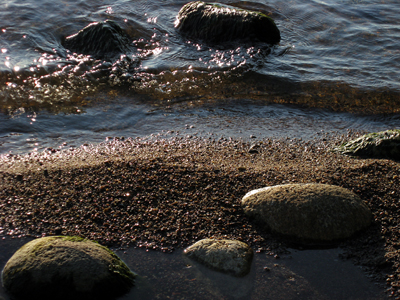 Photo © Fred Skymberg
Mark 16:16 Whoever believes and is baptized will be saved, but whoever does not believe will be condemned. I don't think it can get any clearer than this. If you are shy about getting baptized, get over it and just do it!
Uncle Ben's (Almost Daily) WRITE 376 - 2007 07 12 South Wartzor
Peace,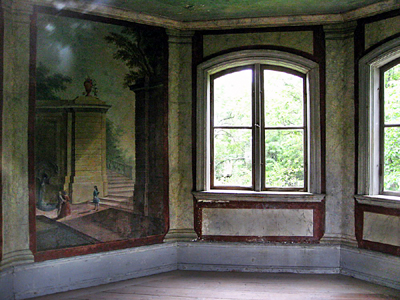 Photo © Fred Skymberg
Flowers in my hair
© music&lyrics Benjamin Antell 2001
Even though I'm down gonna start the climb
roller coaster ride way down inside
some times it's slow some times no go
some times they kick you when you're lyin' low
Now I know where I am goin'
I'm so ready for 2day
even though I might not have
any flowers in my hair
Thanks 2 U I can always rise
like a Whistling Kite I probe the sky
Wanna stay alive wanna see Your fire
I wanna walk the line that You drew in time
Now I know where I am goin'
I am ready for 2day
even though I might not have
any flowers in my hair
-I love You just the same
When U filled my heart I lost control
4 a second I was truly gone
now I'm wide awake and I know my fate
all I wanna do is follow U
Now I know where I am goin'
I 'm so ready for 2day
even though I might not have
any flowers in my hair.
Uncle Ben's (Almost Daily) WRITE 375 - 2007 07 11 South Wartzor
Peace,
I believe that God created the Universe.
(This bird is hardly the result of "nothing" exploding in space)
Photo © Fred Skymberg
I matters not one bit how slow or quick God was while doing it. Today there was a guy in our local Swedish newspaper Vasabladet, who thought that Christians believe in Creation because it's in the Bible, and for no other reason. Oh boy how wrong people can be. I believe in creation, because God has touched me physically, and shown me many things!
It's almost impossible for me to explain "how" I've actually met God, but I have. How do you explain a spiritual thing to a person who doesn't even believe that there is a spiritual realm?
I can never deny God's existence because I know Him!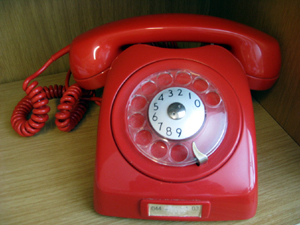 "He talks to me on His Hotline" Photo © Fred Skymberg
How on Earth could I ever deny God, it's impossible.
Uncle Ben's (Almost Daily) WRITE 374 - 2007 07 09 South Wartzor
Peace,
Jesus is a true example of love.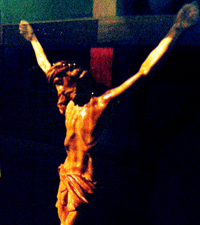 Photo © Fred Skymberg
He gave His life for us. It's almost too much for me to take in really, I can't understand a love that strong. I mean, would you give your life for a stranger? I think not, most of us wouldn't do it but Jesus did!
Hebrews 9:27 Just as man is destined to die once, and after that to face judgment,
28 so Christ was sacrificed once to take away the sins of many people; and he will appear a second time, not to bear sin, but to bring salvation to those who are waiting for him.
(you can read the whole chapter here!)
http://www.biblegateway.com/passage/?search=Hebrews%209;%20Hebrews%209:8;&version=31;
Jesus gave his life so that you might live.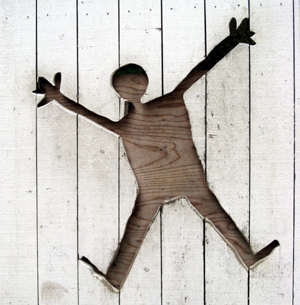 Photo © Fred Skymberg
God knew that we could not possibly make it on our own, so He sent his Son Jesus to save us. When Jesus came, very few believed on Him, even though He did all the miracles that the Prophets of the Old Testament had mentioned that he,    the Messiah would do.
John 14:6 Jesus answered, "I am the way and the truth and the life. No one comes to the Father except through me.
Jesus fulfilled the Scriptures one by one, still we refused to receive Him! It's really incredible, how strong satan's hold on humanity is, and how rotten we are. By rotten I mean, egoistic self absorbed loveless… That's how I see mankind, we war and fight and brag about how loving and wonderful we are. We are all a bunch of morons, all those of you who disagree are in trouble. Those who    don't see it, are blind as bats without sonar systems. Even though I try to be a "nice guy" I fail on a daily basis. I say stupid things and do stupid things. Without the Grace of God, I would never make it to God's Kingdom. I wouldn't stand a chance.
Matthew 25:43 I was a stranger and you did not invite me in, I needed clothes and you did not clothe me, I was sick and in prison and you did not look after me.'
2 Samuel 22:31
"As for God, his way is perfect; the word of the LORD is flawless. He is a shield for all who take refuge in him.
The devil works hard every day to accuse us of this and that, that's his job. I don't pay much attention to him, because he is not important at all...he is like a pain in the behind that won't go away.
Revelation 12:10 (New International Version) Then I heard a loud voice in heaven say:
"Now have come the salvation and the power and the kingdom of our God, and the authority of his Christ. For the accuser of our brothers, who accuses them before our God day and night, has been hurled down.
Philippians 3:10 I want to know Christ and the power of his resurrection and the fellowship of sharing in his sufferings, becoming like him in his death,
11 and so, somehow, to attain to the resurrection from the dead. Pressing on Toward the Goal
12 Not that I have already obtained all this, or have already been made perfect, but I press on to take hold of that for which Christ Jesus took hold of me.
13 Brothers, I do not consider myself yet to have taken hold of it. But one thing I do: Forgetting what is behind and straining toward what is ahead,
14 I press on toward the goal to win the prize for which God has called me heavenward in Christ Jesus.
Luke 3:16 John answered them all, "I baptize you with water. But one more powerful than I will come, the thongs of whose sandals I am not worthy to untie. He will baptize you with the Holy Spirit and with fire.
Matthew 3:16
As soon as Jesus was baptized, he went up out of the water. At that moment heaven was opened, and he saw the Spirit of God descending like a dove and lighting on him.
When Holy Spirit comes, we wake up spiritually for the first time in our lives! After this experience we understand God's Word (the Bible). Before we receive the Holy Spirit, the Bible will be just another book to us. We can't really get to Heaven through our intellect, it takes a relationship with God, and perhaps faith for some.
Photo © Fred Skymberg
If you don't have faith, you can get it! God can give it to you if you ask in Jesus' name. We can use the name of Jesus to get through the door to God, because Jesus is the only door to God.
Matthew 17:20 He (Jesus) replied, "Because you have so little faith. I tell you the truth, if you have faith as small as a mustard seed, you can say to this mountain, 'Move from here to there' and it will move. Nothing will be impossible for you."
Anything that is in your way can be like a mountain, the symbol applies to any of our problems.
Uncle Ben's (Almost Daily) WRITE 373 - 2007 07 05 South Wartzor
Peace,
Just like some people only have an output and no input,
others are never generous, they only take.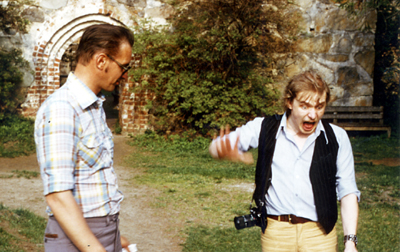 Nisse and I on the way to Taidetalo in Helsinki april 1980,
for my art exhibition © Rafael Åberg
Some talk and talk and talk, others take and take and take. I had a friend once who always took the largest steak, bun or whatever was on offer. He never took the smaller one, he was a real ego maniac. Unfortunately there are many like him. The Lord tells us to be humble, listen and to be generous. That seems to be a "hard one" for us mortals. It's so incredible difficult for us to leave our comfort zone. Some of us rather give money or presents, just to get rid of people around us with needs. We are pathetic. I'm not perfect either, and I'm glad that God pointed this out to me, so that I could at least try to change.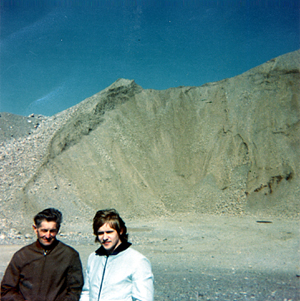 Rafael and I climing in Bålsta Bruk
© Carita Antell
We are all given a measure of time, and a plan for our lives. I'm sure that one day God will hold us accountable for the time and the money we were given. It's a scary thought.
Uncle Ben's (Almost Daily) WRITE 372 - 2007 07 03 South Wartzor
Peace,
Most people seem to be greedy.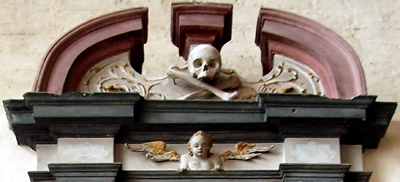 Photo © Fred Skymberg
There is actually a demon behind greed, he is the one who makes us love money, which is a sin.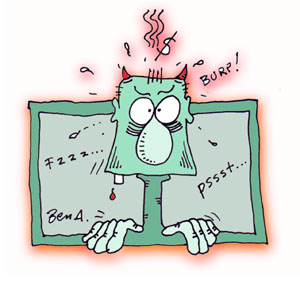 I know it sounds weird to some, but it is the truth. There is nothing wrong with money per se, but wanting heaps of it isn't biblical. All we need is love, food for the day and a roof over our heads. This world is only a temporary dwelling place for us, the real life begins in God's Kingdom. That's the only thing I'm concerned about, finally getting there and getting as many people with me there as possible. As Christians we are suppose to share the Good News!.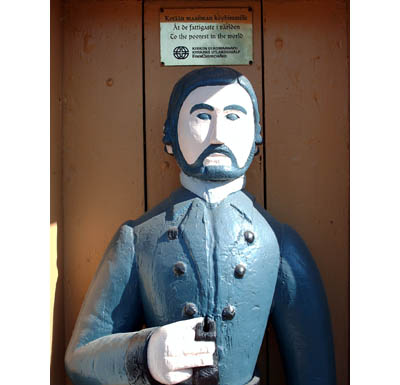 Fatigubbin i Maxmo, numera rånad!
© Benjamin Antell
I don't think we are supposed to put everything in the bank (only temporarily in that case), I believe that we are to use what we have for the ministry an well being of others. Naturally we have to find a balance in life. We can't all be like the painter Van Gogh, who gave away "everything", even his soap, to the poor miners he lived with at the time that he was a Clergy man. Few know about his life as a preacher, I've written more about him in an earlier write. If more Christians shared the Message, more people would get saved. God has a counter, and when it's full, we get to leave! That's why I wish more people would take their calling more seriously. I'm no good example myself, I've wasted a lot of time like most of us have.
Ask yourself -if you were to die today, where would you go? To Heaven or Hell? Most people seem to think heaven, even though they are complete strangers to God.
Uncle Ben's (Almost Daily) WRITE 371 - 2007 07 02 South Wartzor
Peace,
How to live as a believer.
If you read the book of Ephesians in the New Testament of the Bible, you will find clear guidelines of how to live as a Christian.
Some ask me what sin is.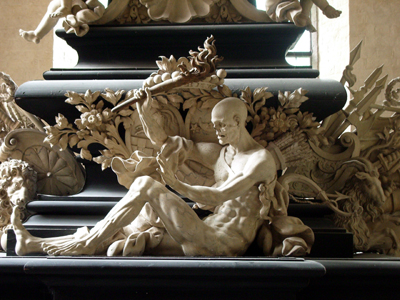 Photo © Fred Skymberg
If you feel your conscience telling you not to do this and not to do that, it's probably because it's wrong for you. The strange thing about sin is that, something that is wrong for you, might not be wrong to everybody else.
The Ten Commandments that God gave to Moses on Mt. Sinai. God wrote them in stone by his own finger!
Exodus 34
1 The LORD said to Moses, "Chisel out two stone tablets like the first ones, and I will write on them the words that were on the first tablets, which you broke.
2 Be ready in the morning, and then come up on Mount Sinai. Present yourself to me there on top of the mountain.
The Commandments of the Lord.
6 "I am the LORD your God, who brought you out of Egypt, out of the land of slavery.
7 "You shall have no other gods before [a] me.
8 "You shall not make for yourself an idol in the form of anything in heaven above or on the earth beneath or in the waters below.
9 You shall not bow down to them or worship them; for I, the LORD your God, am a jealous God, punishing the children for the sin of the fathers to the third and fourth generation of those who hate me,
10 but showing love to a thousand generations of those who love me and keep my commandments.
11 "You shall not misuse the name of the LORD your God, for the LORD will not hold anyone guiltless who misuses his name.
12 "Observe the Sabbath day by keeping it holy, as the LORD your God has commanded you.
13 Six days you shall labor and do all your work,
14 but the seventh day is a Sabbath to the LORD your God. On it you shall not do any work, neither you, nor your son or daughter, nor your manservant or maidservant, nor your ox, your donkey or any of your animals, nor the alien within your gates, so that your manservant and maidservant may rest, as you do.
15 Remember that you were slaves in Egypt and that the LORD your God brought you out of there with a mighty hand and an outstretched arm. Therefore the LORD your God has commanded you to observe the Sabbath day.
16 "Honor your father and your mother, as the LORD your God has commanded you, so that you may live long and that it may go well with you in the land the LORD your God is giving you.
17 "You shall not murder.
18 "You shall not commit adultery.
19 "You shall not steal.
20 "You shall not give false testimony against your neighbor.
21 "You shall not covet your neighbor's wife. You shall not set your desire on your neighbor's house or land, his manservant or maidservant, his ox or donkey, or anything that belongs to your neighbor."
22 These are the commandments the LORD proclaimed in a loud voice to your whole assembly there on the mountain from out of the fire, the cloud and the deep darkness; and he added nothing more. Then he wrote them on two stone tablets and gave them to me.
---
Ephesians 5:15 Be very careful, then, how you live—not as unwise but as wise,
16 making the most of every opportunity, because the days are evil.
17 Therefore do not be foolish, but understand what the Lord's will is.
18 Do not get drunk on wine, which leads to debauchery. Instead, be filled with the Spirit.
19 Speak to one another with psalms, hymns and spiritual songs. Sing and make music in your heart to the Lord,
20 always giving thanks to God the Father for everything, in the name of our Lord Jesus Christ.
21 Submit to one another out of reverence for Christ.
Ephesians 5:5 For of this you know this very well: No immoral, impure or greedy person—such a man is an idolater—has any inheritance in the kingdom of Christ and of God.
6 Let no one deceive you with empty words, for because of such things God's wrath comes on those who are disobedient.
Some old "friends" try to make me sin against my conscience.
They are disobedient and the wrath of God is over them.
7 Therefore do not be partners with them.
Sometimes we have to split with our old friends, because their way of living might pull us down to their level. I've had to break up with some "friends" because I felt like they were coloring me slightly, since they live very sinful lives. I've told them about Christ, but some of them don't believe me, some are afraid, and others are simply think they are content with their lustful lives, because they don't know any better. I have noticed that many of them weren't my friends at all, because they did try to get me to do things they know are wrong.
That's why God tells us to wake up from the dead
so that the Messiah will shine on us.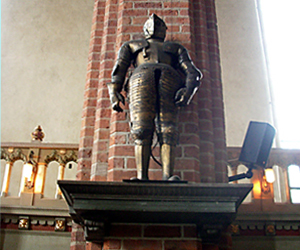 Photo © Fred Skymberg
It "may" seem boring to some, to live right before you meet God. That's only natural, if you don't know God. After you meet Him -Whoa nelly!
I assure you the short hight" of being drunk, on drugs or whatever is nothing compared to the real joy that the Christ can give you.
Personal friend of the King?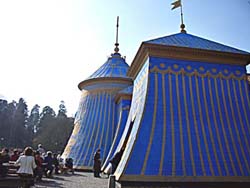 Photo © Fred Skymberg
Just think, you are a personal friend of the King of Kings once you receive the Lord into your life. You have access to the throne 24 hrs. per day because of Christ. Ask anything in Christ's name, and the Lord will do it for you. We should make a list of our answered prayers. It's silly how forgetful we are.
I've prayed for and with people who have had lots of prayers answered. But when the answer comes, they many times jut take it for granted.
God does some amazing stuff for nonbelievers sometimes, and when the answer comes they don't even thank Him. I'll always be grateful that God in his mercy pulled me to Him. He made me long for the truth, and He gave me the energy to look until I found Him. I'll never forget that, how could I? He pulled me out of the world with all it's folly, into an exciting journey full of adventure.
God bless you!