Uncle Ben's (Almost Daily) WRITE 218 - 2006 11 30 South Wartzor
Peace,
We all need some time alone with God, every day actually.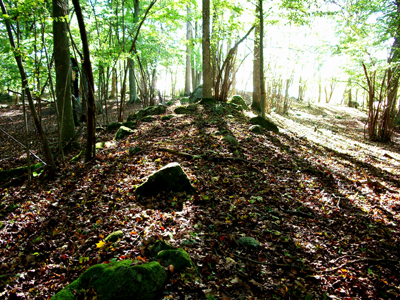 Photo "Sherwood" © Fred Skymberg 2006
It's important that we spend time with God every day. If you think you can't afford it...think again. God wants to spend time with us. If we give Him the time He needs, I'm sure that He will bless us back, so that we can make ends meet.
From Luke 12
22 Then Jesus said to his disciples: "Therefore I tell you, do not worry about your life, what you will eat; or about your body, what you will wear. 23 Life is more than food, and the body more than clothes. 24 Consider the ravens: They do not sow or reap, they have no storeroom or barn; yet God feeds them. And how much more valuable you are than birds! 25 Who of you by worrying can add a single hour to his life*? 26 Since you cannot do this very little thing, why do you worry about the rest?
27 "Consider how the lilies grow. They do not labor or spin. Yet I tell you, not even Solomon in all his splendor was dressed like one of these. 28 If that is how God clothes the grass of the field, which is here today, and tomorrow is thrown into the fire, how much more will he clothe you, O you of little faith! 29 And do not set your heart on what you will eat or drink; do not worry about it. 30 For the pagan world runs after all such things, and your Father knows that you need them. 31 But seek his kingdom, and these things will be given to you as well.

32 "Do not be afraid, little flock, for your Father has been pleased to give you the kingdom. 33 Sell your possessions and give to the poor. Provide purses for yourselves that will not wear out, a treasure in heaven that will not be exhausted, where no thief comes near and no moth destroys. 34 For where your treasure is, there your heart will be also.
Whatever you do, don't let the devil get you, Uncle Ben
---
Uncle Ben's (Almost Daily) WRITE 217 - 2006 11 29 South Wartzor
Peace,
Isn't it silly how people can hate each other just because of money?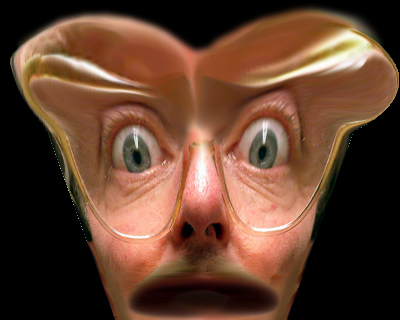 Photo "all bent" © Fred Skymberg 2006
I think it stinks to high heaven. I know people who have broken their friendships over a few bucks.
Some fight over stuff like fences etc. They waste their whole lives fighting with their neighbors over trivial things, things that have to meaning at all.
I know a guy who built a fence as far as a few meters into the sea,
to keep the guy next door away. To get back at the guy with the fence, the other guy poured yeast into his foe's toilet...full house...
Just think, they could have been the best of friends instead, if they had only made up. They could have done great things together.
It sure is a sick world, and we are the ones who make it sick! People always blame others for everything, that's one of the reasons that the world stays sick.
I'm glad to say that I don't hate a single person on this Earth.
I'm not going to lie and say that I love everybody, but that in fact is my goal :-) I pray to God to help me love those who are mean to me in different ways. You only hurt yourself by holding grudges, I learned that a loooooong time ago.
It's very relaxing to forgive, -"I like it a lot"...like Jim Carrey often says :-)
James 5:9 Grudge not one against another, brethren, lest ye be condemned: behold, the judge standeth before the door.
Whatever you do, don't let the devil get you, Uncle Ben
If you don't have a bible check it out here: http://www.blueletterbible.org
---
Uncle Ben's (Almost Daily) WRITE 216 - 2006 11 28 South Wartzor
Peace,
Ali G asks the right questions from the wrong people :-)

Photo "the guy in the back looks like a drummer 2 me..." © Fred Skymberg 2006
Yesterday I happened to see Ali G (Cohen) on the tube.
He asked some kind of minister, about important issues. The minister was unfortunately the stuck up religious type, with what seemed to me like very "religious" views. He went on to reply that this and that is forbidden in God's word...NOT TRUE. I'm not sure if the pastor was actually born again. He didn't seem to have much to say except to repeat some doctrines he had been taught at some point...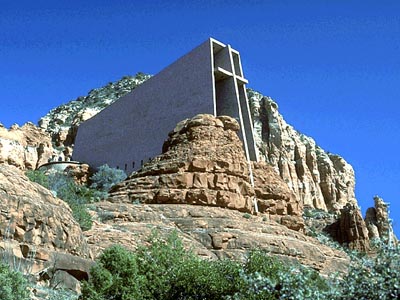 Jesus is the Rock
Nothing is forbidden to us!
We have our free will. We can always decide what we want to do or not. God has however shown us what is right and wrong in His word, but the choice and responsibility is ours. Naturally we follow the 10 commandments, but that's only logical. Check out Hebrews 10:16 below.
Hebrews 10:16 This [is] the covenant that I will make with them after those days, saith the Lord, I will put my laws into their hearts, and in their minds will I write them; (This way we "know" what is right or wrong to do, Uncle Ben)
In the old testament there are lots of laws, but since Jesus came and died for us they no longer apply, we are saved by grace...and grace alone. There's absolutely nothing we can do to get saved. Nada! It's a gift from God.
Listen to your heart, like it was before you got injected poison by worldly magazines, TV, worldly books etc. If you manage to do that I don't think you can go wrong.
Jesus is NOT a prophet!
Receive God today, while He lets Himself be found. Jesus is the only door to the Father. Jesus is NOT a prophet, He is God's only son! If He was merely a prophet, there would not be any salvation. There would be no way to get saved, we would all be damned to Hell and the Lake of Fire...the second death.
Whatever you do, don't let the devil get you, Uncle Ben
---
Uncle Ben's (Almost Daily) WRITE 215 - 2006 11 27 South Wartzor
Peace,
Christ is the tree, we are the branches.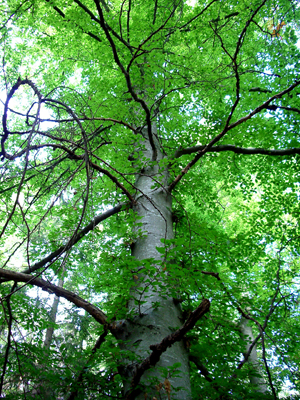 Photo "Birch" © Fred Skymberg 2006
From John Chapter 15...
"I am the vine; you are the branches. If a man remains in me and I in him, he will bear much fruit; apart from me you can do nothing. 6 If anyone does not remain in me, he is like a branch that is thrown away and withers; such branches are picked up, thrown into the fire and burned. 7 If you remain in me and my words remain in you, ask whatever you wish, and it will be given you. 8 This is to my Father's glory, that you bear much fruit, showing yourselves to be my disciples.
If we don't bear fruit (converts), we won't be good for anything. It's very important that we spend time with God, if we are going to grow in Him. He wants us to bring more people to the big party in the sky.
Matthew 22:8-10 Then saith he to his servants, The wedding is ready, but they which were bidden were not worthy. So those servants went out into the highways, and gathered together all as many as they found, both bad and good: and the wedding was furnished with guests.
Whatever you do, don't let the devil get you, Uncle Ben
---
Uncle Ben's (Almost Daily) WRITE 215 - 2006 11 27 South Wartzor
Peace,
Fear of breaking traditions.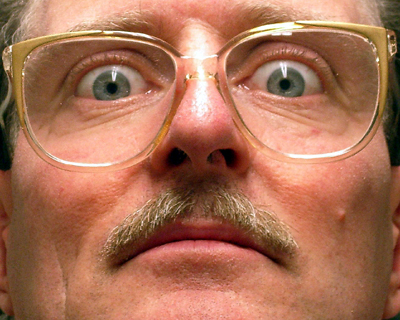 Photo "fear of breaking traditions" © Fred Skymberg 2006
As U can C it's an ugly face.
Traditions, what are they good for? Not much I'm afraid. Many times they stand for stagnation. God can't move freely in a church with a lot of traditions. Traditions slow us down like a muddy potato field, when you are trying to run away from the sheriff.
I don't care for traditions.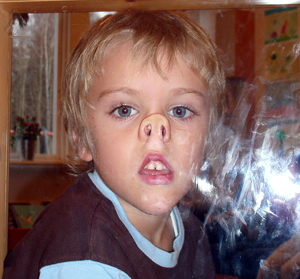 Photo "..." © Fred Skymberg 2006
Christmas yes, because it's Christ's Birthday, our King. I don't care exactly which day it happened, that's not important...it's the thought that counts.
Communion is also something we do in memory of our Lord Jesus.
We can have communion whenever and wherever we like. It don't make no difference how where and when we have it, as long as we do it in remembrance of Jesus.
If a bunch of us are gathered in His name, then He will be there too. Don't ask me how He pulls that one off, but He does. Our brains are too dysfunctional to understand these things. Perhaps God is saving the best stuff for last :-)
Mat 18:20 For where two or three are gathered together in my name, there am I in the midst of them.
Be careful who you hang out with.
I noticed when I was younger that I got colored by the guys I spent a lot of time with. God became smaller somehow, and the world with it's rubbish became larger. I especially remember my mouth getting bigger.
It's something that just happens. I stopped spending a lot of time with these worldly people because, although they couldn't drag me down completely, they were wearing me down spiritually.
I'm not saying that you shouldn't have friends in the world, how else can they hear God's word? But to spend a lot of time with them, is not going to do you any good, unless they are genuinely interested in wanting to get to know the Lord.
I noticed that many of my old friends didn't respect me, because they tried to get me to drink etc. They were so ignorant, that they either believed that I "wanted" to get plastered, or then they were just jealous of what I had found in Christ.
I've also noticed that many are very afraid of trying God...
1 Corinthians 10:20 But I [say], that the things which the Gentiles sacrifice, they sacrifice to devils, and not to God: and I would not that ye should have fellowship with devils.
Whatever you do, don't let the devil get you, Uncle Ben
---
Uncle Ben's (Almost Daily) WRITE 213 - 2006 11 24 South Wartzor
Peace,
This is what God says about the future through Timothy,
2 Timothy 3:1 This know also, that in the last days perilous times shall come. For men shall be lovers of their own selves, covetous, boasters, proud, blasphemers, disobedient to parents, unthankful, unholy, Without natural affection, trucebreakers, false accusers, incontinent, fierce, despisers of those that are good, Traitors, heady, highminded, lovers of pleasures more than lovers of God;
Having a form of godliness, but denying the power thereof: from such turn away.
It's not a pretty picture, and it will come to pass...in fact it is happening right now.
The only way out is through Christ. He died in your place! If you want a free ticket to Heaven, just ask Jesus to come into your heart, and forgive you your sins (we all sin). It sounds too easy, and it is! That's why so many miss it, they just can't believe that God would be so full of love, that He can just forgive us anything.
God doesn't take back His promises!
Take Him at His word right now, you won't regret it!!! I know, I've been there, now I'm saved. No matter how deep in trouble and sickness or crap I get, He is always there for me.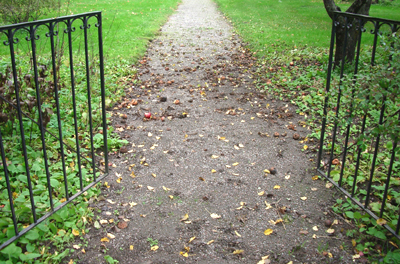 Photo "the gate is open" © Fred Skymberg 2006
He is always there to pull me up, and if I die I go to Him. What could possibly be better than that?
Whatever you do, don't let the devil get you, Uncle Ben
---
Uncle Ben's (Almost Daily) WRITE 212 - 2006 11 23 South Wartzor
Peace,
The world is in a mess.
The problem with the world is simply the fact that we can't handle our own free will. We can do good but we don't. We just drift down the river without thinking too much about where were going or why.
Since there's a spiritual battle going on over our lives, we get tossed all over the place if we're not on our toes.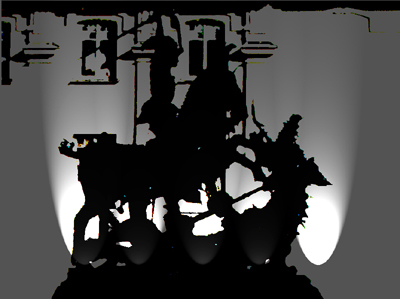 Photo "dragos finitos" © Fred Skymberg 2006
I you doubt the God's Word, you lay down your sword.
You'll have a snowballs chance in Hell of making it, if you don't trust the Word. And chances are slim that you will have faith enough, if you don't go to church. Because when you hear God's Word preached, that's when you get faith!
Salvation is your helmet in the spiritual world. God's Word is the sword. Without the sword you can't ward off the devil and his bunch of thugs (spirits) off. They'll run over you like steamrollers...and after that all you can do is flop around in the wind.
1 Thessalonians - Chapter 5:7 For they that sleep sleep in the night; and they that be drunken are drunken in the night.
5:8 But let us, who are of the day, be sober, putting on the breastplate of faith and love; and for an helmet, the hope of salvation.
Revelation 1:16 And he had in his right hand seven stars: and out of his mouth went a sharp twoedged sword: and his countenance [was] as the sun shineth in his strength.
Rev 1:17 And when I saw him, I fell at his feet as dead. And he laid his right hand upon me, saying unto me, Fear not; I am the first and the last:
Whatever you do, don't let the devil get you, Uncle Ben
---
Uncle Ben's (Almost Daily) WRITE 211 - 2006 11 22 South Wartzor
Peace,
If you want to be counted righteous, STOP working at it!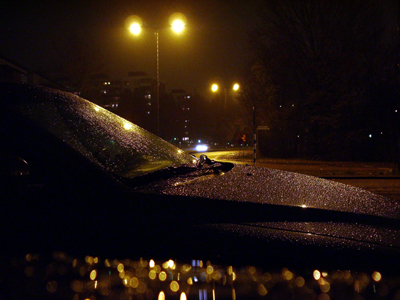 Photo "the hood" © Fred Skymberg 2006
That's right, if you want to become righteous stop trying! You can only become righteous through GRACE, and for that you need faith which is also a GIFT.
There is no way we can earn righteousness, because we all falter. There is not one person on earth who can earn his/her salvation! Not one!
It is impossible.
Most people don't get it, they think if they are good, they will see Heaven. That is a lie from the pit's of Hell.
I know I've said this over and over, in different ways. I do it because one day perhaps somebody will get it...
Ephesians 2:8 For it is by grace you have been saved, through faith–and this not from yourselves, it is the gift of God– 9 not by works, so that no one can boast.
Whatever you do, don't let the devil get you, Uncle Ben
THE HOLY BIBLE, NEW INTERNATIONAL VERSION®, NIV®
Copyright © 1973, 1978, 1984 by International Bible Society®
Used by permission. All rights reserved worldwide.
---
Uncle Ben's (Almost Daily) WRITE 210 - 2006 11 20 South Wartzor
Peace,
This is borrowed from Cross Rhythms, UK.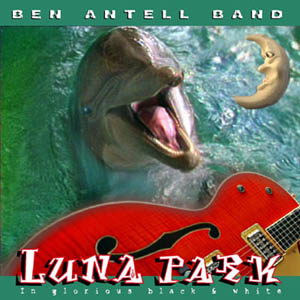 Finland's Ben Antell Band release 'Luna Park' album
ZANY ROCK iconoclast Ben Antell has released a new Ben Antell Band album, 'Luna Park: In Glorious Black & White'. The 19-song (plus hidden track) project is described as "yet another musical diary from Benjamin Antell, the lone arranger from South Wartzor, Finland." CR
I guess that's what happens when you try to be yourself:-)
When I began composing and recording I read the Bible where is tells us to do something new and fresh, and not to copy the world. That's what I do, I search for music inside of me instead of borrowing off records.
(naturally I can't find the Bible verse, my memory is going gaga on me).
Naturally you can't avoid getting influenced by what you hear on the air, but at least I try not to borrow idéas from others. I'm sure it happens subconsciously though.
I never put out any records before I met God, because I didn't have anything to say. All that changed when God breathed life into me. Now I can't stop telling people about the most wonderful thing that has ever happened to me...God.
Whatever you do, don't let the devil get you, Uncle Ben
---
Uncle Ben's (Almost Daily) WRITE 209 - 2006 11 18 South Wartzor
Peace,
The older we get the more junk we have in our garages and minds.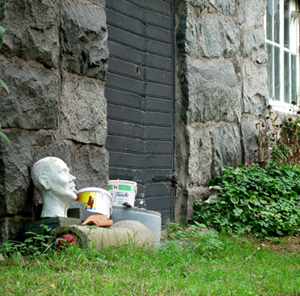 Photo © Fred Skymberg 2006
I think the time has come when God wants us to chuck out all the junk and rethink what we are up to...and why we believe in the things we do. Who put those ideas in us God or man?
It's important to stop, think and pray often. If we don't do it we will clog up like the kitchen sink tends to do sometimes.
God has pointed out many things to me these last years, things that I haven't really paid attention to, because I was taught them so many years ago. I guess I never gave them a second thought.
I realized that some of the things had no foundation in God's word. They had been passed on to me by people who were more religious than Christian. My life has changed a lot for the better. I feel much more relaxed.
I'm not going to go into details because we are all different, but I believe that God wants us to get rid of stuff that is depressing in many ways. Things that are in the way of our spiritual growth. Just pray to God in Jesus name that he shows you all the junk that's in the way. He will send the Holy Spirit to you who will lead you into all truth. If that is what you really want, from the bottom of your heart.
God bless you.
Whatever you do, don't let the devil get you, Uncle Ben
---
Uncle Ben's (Almost Daily) WRITE 207 - 2006 11 16 South Wartzor
Peace,
It's important to remember one's friends.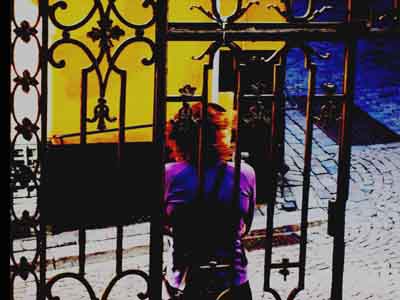 Photo © Fred Skymberg 2006
Ask them how they are doing, and listen to them. Sometimes we are so preoccupied with ourselves that we don't see the people around us. Many take for granted that everybody else is doing fine. That is not so, everybody hurts sometime. Many people don't show their pain, for different reasons.
Think about it.
Whatever you do, don't let the devil get you, Uncle Ben
---
Uncle Ben's (Almost Daily) WRITE 206 - 2006 11 15 South Wartzor
Peace,
Nothing in this world interests me any more.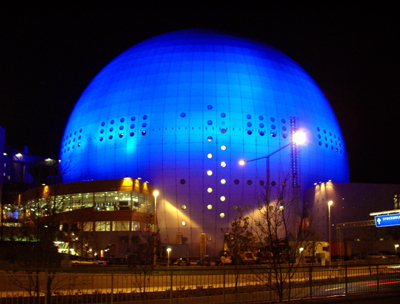 Photo "Globen, Stockholm" © Fred Skymberg 2006
All I live for is to do my Father's will. I'm not bragging or trying to portray myself as some kinda saint. I'm just a rock and roll singer, an idiot saved by grace.
All I want to do is what God tells me to, and I don't care what people think. Thank God I'm past that. People always want to interfere, tell you what to do, how to cut your hair (if you still have hair), what clothes to wear etc.
Naturally I have to compromise with my wife, since she has to live with me, but I'm not going to listen to others, because these are trivial matters.
I feel really sorry for people who change their bodily parts in hopes of becoming more acceptable. That's just silly, unless you've been in an accident or something.
I believe that God want's us to be ourselves, and not to follow trends etc.
1Jo 4:21 And this commandment have we from him, That he who loveth God love his brother also.
In the end all that matter is your relationship with God, and that you love other people whoever they may be. Because every person you meet is Jesus Christ, in a way.
1Jo 3:23 And this is his commandment, That we should believe on the name of his Son Jesus Christ, and love one another, as he gave us commandment.
1Jo 4:18 There is no fear in love; but perfect love casteth out fear: because fear hath torment. He that feareth is not made perfect in love.
1Jo 4:8 He that loveth not knoweth not God; for God is love.
1Jo 4:9 In this was manifested the love of God toward us, because that God sent his only begotten Son into the world, that we might live through him.
1Jo 3:11 For this is the message that ye heard from the beginning, that we should love one another.
1Jo 3:16 Hereby perceive we the love [of God], because he laid down his life for us: and we ought to lay down [our] lives for the brethren.
1Jo 3:18 My little children, let us not love in word, neither in tongue; but in deed and in truth.
Whatever you do, don't let the devil get you, Uncle Ben
---
Uncle Ben's (Almost Daily) WRITE 205 - 2006 11 14 South Wartzor
Peace,
I believe that in the end times, there will only be one church.
It will be a super church. It will not have anything to do with God, but it will be a vehicle for the devil to govern the masses with. I believe that its "puppet" leader will be the Pope.
All true believers will be persecuted and the weak ones registered for Earth will be members of it. It will be totally meaningless as a church of course, but people will join mostly out of fear. Some will be fooled by false miracles etc.
I have copied 2 texts from the New Testament. I don't want to comment them more than I've done so far. I just felt that I should show you these texts, because I believe that they are imminent.
Revelation 13
The Beast out of the Earth
11 Then I saw another beast, coming out of the earth. He had two horns like a lamb, but he spoke like a dragon. 12 He exercised all the authority of the first beast on his behalf, and made the earth and its inhabitants worship the first beast, whose fatal wound had been healed. 13 And he performed great and miraculous signs, even causing fire to come down from heaven to earth in full view of men. 14 Because of the signs he was given power to do on behalf of the first beast, he deceived the inhabitants of the earth.
He ordered them to set up an image in honor of the beast who was wounded by the sword and yet lived. 15 He was given power to give breath to the image of the first beast, so that it could speak and cause all who refused to worship the image to be killed. 16 He also forced everyone, small and great, rich and poor, free and slave, to receive a mark on his right hand or on his forehead, 17 so that no one could buy or sell unless he had the mark, which is the name of the beast or the number of his name.
18 This calls for wisdom. If anyone has insight, let him calculate the number of the beast, for it is man's number. His number is 666.
Revelation 17
The Woman and the Beast (the Vatican)
1 One of the seven angels who had the seven bowls came and said to me, "Come, I will show you the punishment of the great prostitute, who sits on many waters. 2 With her the kings of the earth committed adultery and the inhabitants of the earth were intoxicated with the wine of her adulteries."
3 Then the angel carried me away in the Spirit into a desert. There I saw a woman sitting on a scarlet beast that was covered with blasphemous names and had seven heads and ten horns. 4 The woman was dressed in purple and scarlet, and was glittering with gold, precious stones and pearls. She held a golden cup in her hand, filled with abominable things and the filth of her adulteries. 5 This title was written on her forehead:

Mystery
Babylon the Great
The Mother of Prostitutes
And of the Abominations of the Earth.

6 I saw that the woman was drunk with the blood of the saints, the blood of those who bore testimony to Jesus.
When I saw her, I was greatly astonished. 7 Then the angel said to me: "Why are you astonished? I will explain to you the mystery of the woman and of the beast she rides, which has the seven heads and ten horns. 8 The beast, which you saw, once was, now is not, and will come up out of the Abyss and go to his destruction.
The inhabitants of the earth whose names have not been written in the book of life from the creation of the world will be astonished when they see the beast, because he once was, now is not, and yet will come.
9 "This calls for a mind with wisdom. The seven heads are seven hills on which the woman sits.
(Rome is situated on 7 hills, Uncle Ben)
10 They are also seven kings. Five have fallen, one is, the other has not yet come; but when he does come, he must remain for a little while. 11 The beast who once was, and now is not, is an eighth king. He belongs to the seven and is going to his destruction.
12 "The ten horns you saw are ten kings who have not yet received a kingdom, but who for one hour will receive authority as kings along with the beast. 13 They have one purpose and will give their power and authority to the beast.
14 They will make war against the Lamb (Jesus), but the Lamb will overcome them because he is Lord of lords and King of kings–and with him will be his called, chosen and faithful followers."
15 Then the angel said to me, "The waters you saw, where the prostitute sits, are peoples, multitudes, nations and languages. 16 The beast and the ten horns you saw will hate the prostitute. They will bring her to ruin and leave her naked; they will eat her flesh and burn her with fire. 17 For God has put it into their hearts to accomplish his purpose by agreeing to give the beast their power to rule, until God's words are fulfilled.
18 The woman you saw is the great city that rules over the kings of the earth."
I urge you to get look for God now, while He can be found. A time is coming which is not to far away, when it will be too late.
If you accept the Lord today, you'll have nothing to fear. God will carry those who love Him, through Hell and back if necessary. Just ask Him, in Jesus name to enter your heart and lead you.
Whatever you do, don't let the devil get you, Uncle Ben
Copyright Information
The Authorized Version or King James Version (KJV), 1611, 1769.
Outside of the United Kingdom, the KJV is in the public domain. Within the United Kingdom, the rights to the KJV are vested in the Crown.
---
Uncle Ben's (Almost Daily) WRITE 204 - 2006 11 13 South Wartzor
Peace,
On the news, Elton John is on a war path against organized religion.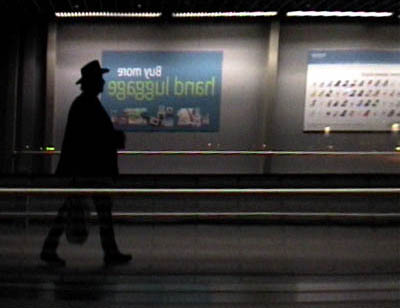 Photo © Benjamin Antell 2006
I don't blame him, but this will be confusing for most people, since they can't tell the difference between religion and Christian faith.
To be born again is one thing, and to be religious is entirely something different.
Those who haven't received the Holy Spirit, can't tell the difference. It's just not possible. Religion is crap, man made rubbish. But a personal relationship with God is something different and wonderful.
Those who claim to be "born again" without really having met God are a bunch of dork's in my book. They just cause a lot of grief ranting about their beliefs, without knowing anything. That's religion for you: spiritually blind people with big mouths.
Elton says that religion causes people to hate each other, that is correct.
But true Christians do not hate homosexuals! We love them just as much as anyone else, to the best of our individual abilities :-)
For homosexuals to "forcefully" try to get others to condone their way of life is WRONG.
That's how Nazi Germany started :-) That's just as bad as any "religious" practice gets. Faith is about personal freedom.
The Bible is not hateful to homosexuals. God simply states that He created woman as a helper and a soulmate for man. In His manual God also states what is wrong. If we don't want to accept His word, then that's our problem, not God's.
A person who is born again, knows God and can therefore have no doubt in his/her heart regarding God's word.
The Bible is God's word, it's not written by a bunch of old men. If it were written by men it would be worthless kaka.
Jesus referred to the Bible as God's word, because He knew it was, and still is.
Here is what God thinks about homosexuality etc:
Romans 1:22 Professing themselves to be wise, they became fools,
Rom 1:23 And changed the glory of the uncorruptible God into an image made like to corruptible man, and to birds, and fourfooted beasts, and creeping things.
Rom 1:24 Wherefore God also gave them up to uncleanness through the lusts of their own hearts, to dishonour their own bodies between themselves:
Rom 1:25 Who changed the truth of God into a lie, and worshipped and served the creature more than the Creator, who is blessed for ever. Amen.
Rom 1:26 For this cause God gave them up unto vile affections: for even their women did change the natural use into that which is against nature:
Rom 1:27 And likewise also the men, leaving the natural use of the woman, burned in their lust one toward another; men with men working that which is unseemly, and receiving in themselves that recompence of their error which was meet.
Rom 1:28 And even as they did not like to retain God in [their] knowledge, God gave them over to a reprobate mind, to do those things which are not convenient;
Rom 1:29 Being filled with all unrighteousness, fornication, wickedness, covetousness, maliciousness; full of envy, murder, debate, deceit, malignity; whisperers,
Rom 1:30 Backbiters, haters of God, despiteful, proud, boasters, inventors of evil things, disobedient to parents,
Rom 1:31 Without understanding, covenantbreakers, without natural affection, implacable, unmerciful:
Rom 1:32 Who knowing the judgment of God, that they which commit such things are worthy of death, not only do the same, but have pleasure in them that do them.
Copyright Information
The Authorized Version or King James Version (KJV), 1611, 1769.
Outside of the United Kingdom, the KJV is in the public domain. Within the United Kingdom, the rights to the KJV are vested in the Crown.
Whatever you do, don't let the devil get you, Uncle Ben
---
Uncle Ben's (Almost Daily) WRITE 203 - 2006 11 11 South Wartzor
Peace,
To have faith is important.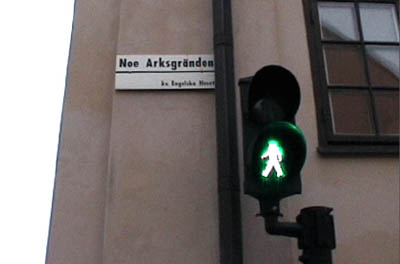 Photo © Benjamin Antell 2006
If you lack faith, pray and you will receive it. Without faith it's very hard to get anything done for God's Kingdom.
When You accept the Lord Jesus into your hearts, you will receive faith automatically as you start to grow in your new life. Some receive faith on the spot, for others it might take a while. Don't worry about it, just pray daily and read God's word.
When you receive the Holy Spirit, it is no longer possible to doubt. At least I don't see how that could be possible, since you get to meet Him personally. If you have met someone you KNOW they exist, and then what is there to doubt?
Jam 1:6 But let him ask in faith, nothing wavering. For he that wavereth is like a wave of the sea driven with the wind and tossed.
1:7 For let not that man think that he shall receive any thing of the Lord.
1:8 A double minded man [is] unstable in all his ways.
Whatever you do, don't let the devil get you, Uncle Ben
---
Uncle Ben's (Almost Daily) WRITE 202 - 2006 11 10 South Wartzor
Peace,
If you are generous, you will probably be blessed.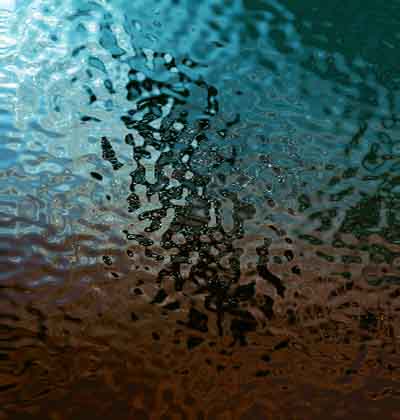 Living water © Benjamin Antell 2006
Those who give away stuff and money, often get very blessed. I've seen and heard it happen again and again.
A little example from my own life. A guest of mine fell in love with an antique camera I had once. I gave it away as a present, even though I liked it very much myself. (I wouldn't go as far as to say that I love stuff myself, not really).
Anyway a week or so later I got a whole bag full of antique cameras from a friend. One of them was just like the one I had given away! How about that? I've heard similar stories about guitars, Rolex watches and even houses. It really works.
I'm not saying that you should give away everything you have, but if you feel that God wants you to give away something, do it. You won't regret it...I know I haven't.
Acts 20:35 I have shewed you all things, how that so labouring ye ought to support the weak, and to remember the words of the Lord Jesus, how he said, It is more blessed to give than to receive.
Luke 6:30 Give to every man that asketh of thee; and of him that taketh away thy goods ask [them] not again.
6:35 But love ye your enemies, and do good, and lend, hoping for nothing again; and your reward shall be great, and ye shall be the children of the Highest: for he is kind unto the unthankful and [to] the evil.
6:38 Give, and it shall be given unto you; good measure, pressed down, and shaken together, and running over, shall men give into your bosom. For with the same measure that ye mete withal it shall be measured to you again.
6:24 But woe unto you that are rich! for ye have received your consolation.
Whatever you do, don't let the devil get you, Uncle Ben
---
Uncle Ben's (Almost Daily) WRITE 201 - 2006 11 09 South Wartzor
Peace,
To be or not to be :-)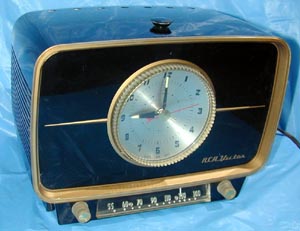 Photo © John Kendall, Maryland.
Everybody is in a hurry.
Like John Lennon sang "running everywhere at such a speed...'til they find there's no need".
I feel a little stressed today, because I'm going out of town. I was waiting on the Lord to give me a word to share. There was only silence for a long time... Sometimes I don't even notice when He answers my prayers because I've moved on to other things. I wish I could learn patience, relax and just take it easy. God will reply when He is ready. Time does not seem to exist for Him. At least not like it does for us.
I often get my answers at the last minute. It's very annoying sometimes, it shouldn't be...I should be grateful. But I'm only human and so I act like it in my dorkish fashion.
One question I have, I've been waiting for since the 90's...and another one I've had for 4 years. I know I will eventually get the answers, but I have no idea when :-)
Psa 27:14 Wait on the LORD: be of good courage, and he shall strengthen thine heart: wait, I say, on the LORD.
Psa 37:7 Rest in the LORD, and wait patiently for him: fret not thyself because of him who prospereth in his way, because of the man who bringeth wicked devices to pass.
Whatever you do, don't let the devil get you, Uncle Ben
---
Uncle Ben's (Almost Daily) WRITE 200 - 2006 11 08 South Wartzor
Peace,
Don't worry be happy...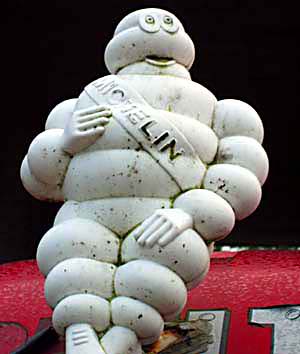 Photo @ Fred Skymberg 2006
There's a deep truth in that phrase, made famous by the singer Bobby McFerrin.
God tells us to be happy all the time, and thankful. Buy a copy of Bob Dylan's SAVED CD, it will make you happy. Or HERO if you like metal music :-)
There was an interesting guy in the 70's who gave away tons of records for free, and they were very good. Check out Keith Green. Unfortunately he died in a plane crash, but his music lives on :-) He is home with the Lord now, and I just know he is having a ball.
Psa 35:9 And my soul shall be joyful in the LORD: it shall rejoice in his salvation.
1Peter 3:14 But and if ye suffer for righteousness' sake, happy [are ye]: and be not afraid of their terror, neither be troubled;
1Pe 4:14 If ye be reproached for the name of Christ, happy [are ye]; for the spirit of glory and of God resteth upon you: on their part he is evil spoken of, but on your part he is glorified.
Psa 98:4 Make a joyful noise unto the LORD, all the earth: make a loud noise, and rejoice, and sing praise.
Psa 33:2 Praise the LORD with harp: sing unto him with the psaltery [and] an instrument of ten strings.
Psa 33:3 Sing unto him a new song; play skilfully with a loud noise.
Whatever you do, don't let the devil get you, Uncle Ben
---
Uncle Ben's (Almost Daily) WRITE 199 - 2006 11 07 South Wartzor
Peace,
I wrote this poem this morning: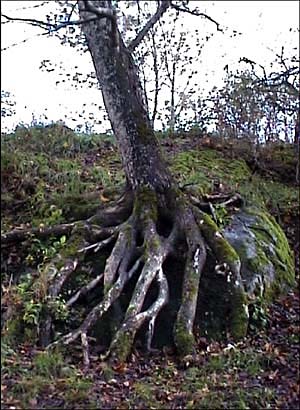 Photo "Roots" © Benjamin Antell 2006
Poem One
Here I be
naked and wounded
walking on broken promises
cutting my flesh like glass
I can feel You
waiting on the other side

no matter how thick the foil
no matter how deep the soil
I feel Your presence within

I shall walk that last damned mile
among the cursed
among the vile

I'm walking on bones
cut and torn

I'm chalking the walk
but no-one sees

for their pain
their despair
their misaligned cheer

I will walk the last mile
through the stench
the blood
and the mire

and then...

As I sit by Your throne
in awe

my name
You will confirm

no less

no more

I'm home

I'm blessed
Whatever you do, don't let the devil get you, Uncle Ben
---
Uncle Ben's (Almost Daily) WRITE 198 - 2006 11 05 South Wartzor
Peace,
I can understand if you want to be Anti-Religious.
I hate religion myself. Religion as such equals death. Religion sucks worse than a Hoover.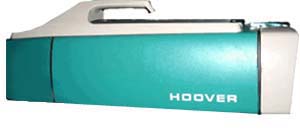 To become an Antichrist person hovever, you have to either be stupid or driven by demonic powers (many times not even knowingly).
Think about it!
What bad has Jesus ever done to you? Nothing, read my lips N A D A. You'll have to agree that what I say regarding this question is true!

There's a good explanation of demonic hate in:
Ephesians 6:12 For we wrestle not against flesh and blood, but against principalities, against powers, against the rulers of the darkness of this world, against spiritual wickedness in high [places].
Religion per se is about man-made traditions and rituals, which have no meaning at all! I'm talking about baptizing babies (no brainers :-) Waving around incense pots and wearing strange clothes and crazy hats (the Pope etc.) in church. Saying monotonous prayers without meaning sixty times or whatever, in hopes of pleasing God, or just in hope soothing ones own bad conscience.
It's really weird, all the things we get up too.
Why not relax, have a seat and talk to God? We have audience to His throne if we ask Him to listen to us in Jesus name. You can talk to God about anything. I can guarantee that He will listen!
Don't ask Him for a lot of stuff, be reasonable. Ask Him to let you get to know Him. Ask Him to come into your life. Once you get to know Him, your life will change for the better. He has done a lot in my life. I have known Him since 1975, but I still feel that I have only scratched the surface.
God is loving and kind. He will forgive you anything you have done wrong in your life.
This following story is about God's love for YOU!
The Parable of the Lost Son
11 Jesus continued: "There was a man who had two sons.
12 The younger one said to his father, 'Father, give me my share of the estate.' So he divided his property between them.

13 "Not long after that, the younger son got together all he had, set off for a distant country and there squandered his wealth in wild living.
14 After he had spent everything, there was a severe famine in that whole country, and he began to be in need.
15 So he went and hired himself out to a citizen of that country, who sent him to his fields to feed pigs.
16 He longed to fill his stomach with the pods that the pigs were eating, but no one gave him anything.

17 "When he came to his senses, he said, 'How many of my father's hired men have food to spare, and here I am starving to death!
18 I will set out and go back to my father and say to him: Father, I have sinned against heaven and against you.
19 I am no longer worthy to be called your son; make me like one of your hired men.'
20 So he got up and went to his father.
"But while he was still a long way off, his father saw him and was filled with compassion for him; he ran to his son, threw his arms around him and kissed him.

21 "The son said to him, 'Father, I have sinned against heaven and against you. Iam no longer worthy to be called your son.*'

22 "But the father said to his servants, 'Quick! Bring the best robe and put it on him. Put a ring on his finger and sandals on his feet.
23 Bring the fattened calf and kill it. Let's have a feast and celebrate.
24 For this son of mine was dead and is alive again; he was lost and is found.' So they began to celebrate.

25 "Meanwhile, the older son was in the field. When he came near the house, he heard music and dancing.
26 So he called one of the servants and asked him what was going on.
27 'Your brother has come,' he replied, 'and your father has killed the fattened calf because he has him back safe and sound.'

28 "The older brother became angry and refused to go in. So his father went out and pleaded with him.
29 But he answered his father, 'Look! All these years I've been slaving for you and never disobeyed your orders. Yet you never gave me even a young goat so I could celebrate with my friends.
30 But when this son of yours who has squandered your property with prostitutes comes home, you kill the fattened calf for him!'

31 " 'My son,' the father said, 'you are always with me, and everything I have is yours.
32 But we had to celebrate and be glad, because this brother of yours was dead and is alive again; he was lost and is found.' "
THE HOLY BIBLE, NEW INTERNATIONAL VERSION®, NIV®
Copyright © 1973, 1978, 1984 by International Bible Society®
Used by permission. All rights reserved worldwide.
Whatever you do, don't let the devil get you, Uncle Ben
---
Uncle Ben's (Almost Daily) WRITE 197 - 2006 11 04 South Wartzor
Peace,
Why take drugs, when God can give you highs?
Why is it that God is many times the last resort for people in trouble? God seems to be the last option for many people.
I think it's really weird, because if people would look for God first, their lives would be so blessed, and they would find contentment in their lives.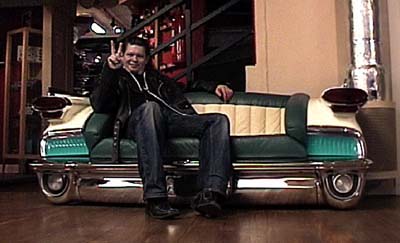 Here's a blessed Hero friend of mine :-)
No matter what happens in my life, I will always be in God's hands. I know Him personally and I know that I can trust Him until the end of my days.
He really gives me highs, mostly when I thank Him for this and that. It's like being drunk sometimes, but there is no hang over. The feeling is much nicer than a simple alcohol poisoning (being drunk on booze).
Why don't You try God? He will answer if you are honest, that He has promised to do. You have to be honest though... If you really want to know Him, He will fill your life.
I don't care what people think about me!
I'm living my life the way I want to with God on my side. I just want to be ready for whatever He wants to do with me. My life is His, Jesus has paid for my ticket to life with His life, when He died on the cross and rose from the dead.
At least I did one thing right in my life, when I accepted Him into it :-)
Whatever you do, don't let the devil get you, Uncle Ben
---
Uncle Ben's (Almost Daily) WRITE 196 - 2006 11 03 South Wartzor
Peace,
I just had to show you this. I'll be praying for Israel.

SIX DAYS LEFT BEFORE WE HAVE TO SEND THE PETITION TO PRIME MINISTER OLMERT.
The 2006 Gay Pride Parade in Jerusalem is scheduled to take place on November 10, 2006, the anniversary of Kristalnacht, the anniversary of the beginning of the Holocaust in Europe. Rabbis are begging us to help them. Their children will see perversion of unspeakable proportions. Our witness will be damaged as they wear crosses and claim to represent Christians. The parade will be aired worldwide to Muslim countries whose citizens will think that this is what Christians do.

WE NEED YOUR HELP. We have 15,940 signatures; we need 10 times that many to make an impact in Jerusalem.
Click here to sign the petition to Prime Minister Ehud Olmert today. Ask him to ban the Gay Pride Parade on November 10.
It is now more than 60 years after the Second World War in Europe ended. This e-mail is being sent as a memorial chain, in memory of the six million Jews who were massacred.
Now, more than ever, with Iran, among others, claiming the Holocaust to be "a myth," it is imperative to make sure the world never forgets. Out of their ashes, the nation of Israel was prophetically born.
Sodomites that travel to Jerusalem, wearing crosses and desecrating the city are a curse.
Ten righteous people standing up for the Jewish people is a blessing. "I will bless those that bless thee, and curse him that curses thee."
This e-mail is intended to reach six million people worldwide!
Join us and be a link in the memorial chain; help us distribute it around the world.
Please send this e-mail to 10 people you know and ask them to continue the memorial chain.
Please don't just delete it. It will only take you a minute to pass this along - Thanks!
Please sign the petition to Prime Minister Olmert today! We must not delay; time is of the essence. We need at least 100,000 signatures.
Your ambassador to Jerusalem,
Mike Evans
Join the Jerusalem Prayer Team Now!Do not reply to this email. Please address email inquiries to
Jerusalem Prayer Team
P.O. Box 210489
Bedford, TX 76095
FAX: 817-285-0962
1-800-825-3872
http://jerusalemprayerteam.org
Dr. Tim LaHaye, Mrs. Anne Graham Lotz, Mr. Pat Boone, Mr. Bill McCartney, Ms. Kay Arthur, Rev. Tommy Tenney, Dr. A.R. Bernard, and Dr. Jay Sekulow are just a few of the more than 300 Christian Leaders who are part of the Jerusalem Prayer Team.
Whatever you do, don't let the devil get you, Uncle Ben
---
Uncle Ben's (Almost Daily) WRITE 195 - 2006 11 02 South Wartzor
Peace,
God isn't stupid.
Some people sin on purpose and think that they can ask for forgiveness later... It doesn't really work that way. I know that the Catholics act like that sometimes because of their doctrines, but that is stupid.
When we come to Christ, we must pick up the cross. We must become more like Him and die from our own lusts and plans. We have keep our ears peeled and try to do our best, to be what God has intended us to be. God will do the rest.
So we stay away from everything that might slow us down in the way of spiritual progress.
We can fool ourselves, but there's no fooling God. He knows us better than we know ourselves! He is always ready to forgive, but we can't treat Him like an idiot.
Look sharp.
PS. Here's a photo of my buddy Dave rappin' with Red Volkert from Texas, after Red's gig at Fryshuset in Stockholm. Man can that cat play!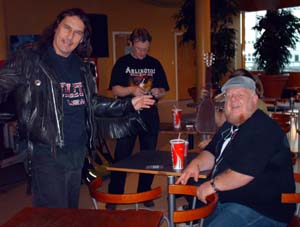 Guitar slingers: Dave Valliere, Mr. X and Red Volkert at Fryshuse, Stockholm.t © Benjamin Antell 2006
Whatever you do, don't let the devil get you, Uncle Ben
---
I'm not trying to put anyone down with my Write.
I'm just trying to convey what God has put on my heart. I also feel that that life is too short, to just shut up and go with the flow, when people suffer under all kinds of bondage, when they could in fact be set free in Christ.
(There is more info about me on the antell.com site, for those who R curious).
All Graphics, art and most photography © Benjamin Antell 2006. You may link to this site if you wish. Images may be used by written permission. From BIG BEN, BOX 325, FIN-65101 VASA, FINLAND -or- Press here X marks the spot.
Photographer Fred Skymberg:
Fred Skymberg. Address : Tennisvägen 32, S-17553 Järfälla
Sweden.Tel: 46858035343 e_mail : fred9@chello.se
Benny Antell, Ben Antell, Benjamin Antell