Uncle Ben's (Almost Daily) WRITE 172 - 2006 09 30 South Wartzor
Peace,
The past is history, the future is a mystery?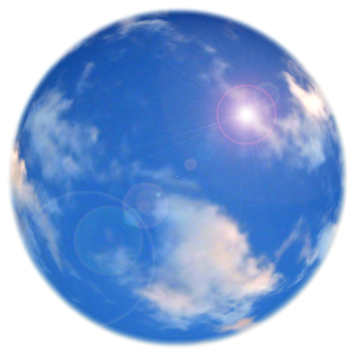 People get confused when they see the weather changes across the globe, it looks as if the whole world is going wacko. It's nothing new though, the Bible talks about it way back when...before the end comes:
Luk 21:10 Then said he (Jesus) unto them, Nation shall rise against nation, and kingdom against kingdom:
21:11 And great earthquakes shall be in divers places, and famines, and pestilences; and fearful sights and great signs shall there be from heaven.
....Luk 21:25 And there shall be signs in the sun, and in the moon, and in the stars; and upon the earth distress of nations, with perplexity; the sea and the waves roaring;
21:26 Men's hearts failing them for fear, and for looking after those things which are coming on the earth: for the powers of heaven shall be shaken.
21:27 And then shall they see the Son of man (Jesus) coming in a cloud with power and great glory.
Read the whole chapter it's very enlightening.
Whatever you do, don't let the devil get you, Uncle Ben
PS. Don't send me any money, God takes care of me. If you want to help, give it to poor people anywhere. Buy them food and clothes, say a kind word...God will reward you for it.
---
Uncle Ben's (Almost Daily) WRITE 171 - 2006 09 29 South Wartzor
Peace,
Many kids think that they aren't loved, just because their parents never tell them that they love them.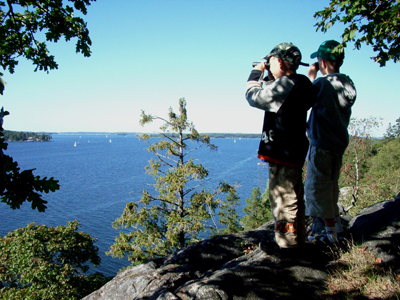 Photo"Eye balling" © Fred Schymberg, 2006.
Many parents are shy, and that's one of the most common reasons, for them not to say it. Many of us have grown up in families without words of encouragement, love etc.
If your parents feed you and clothe you etc. without complaining about it, then you'll know that they care. They might even care if they don't, but look at their actions, they will tell you more about your parents than words will.
Some parents even have their kids adopted by other people, just because they feel that the children will be better off that way. That is not a cool alternative, because all children need their parents, no matter what. Many parents mean well by doing this, but they are dead wrong. Some are of course pressurized into doing it, by their family or government officials with their heads up their whatnots.
One thing that is truly sick, is how some parents have their favorite kids. They even say to one child -you are my favorite daughter, or something along that line (while other kids listen). That's just like stabbing the other kids right in the heart. It's an incredible stupid thing to say. Those hurt children will hear those words ringing in their ears until the day they die, many incapable of forgiving their parents with their lives ruined. It sounds drastic but it's true.
I always felt unloved until I met God!
(I'm not knocking my parents, I think they did well...especially my mother ;-)
One day God told me to "get over it" and I knew that I had to forgive and forget. Not like Mr. Fawlty -forgive and forget (about the Germans) , or at least pretend we do (he was talking to the Major)...but really forgive.
I feel fine now, but it sure took a long time to come to this place. I often pray to God to help me to forgive everybody at my heart's level. Even though I feel OK, I still pray because I don't want any rubbish in the corners of my mind.
Whatever you do, don't let the devil get you, Uncle Ben
---
Uncle Ben's (Almost Daily) WRITE 170 - 2006 09 28 South Wartzor
Peace,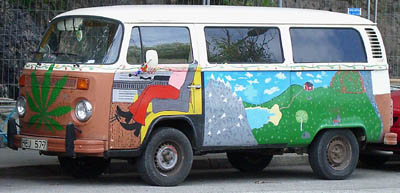 Photo"PotWagon" © Fred Schymberg, 2006.
I would never enter anything like this in a million years. I know people who look like they have fallen out of these things in 1967...some of them probably did.
People talk about the "innocent years" with "light drugs". I don't see how they can fool themselves into thinking that they were innocent years. Many of those who were into what they claim to be light drugs in the 60's, are still prisoners of the same drugs and their lives have gone pretty much to Hell.
They have achieved nothing in life, they have lost all sense of time...and they feel miserable most of the time. When they turned 40-ish, they also received panic attacks as a bonus, thanks to the "innocent" mind altering drugs...bah humbug!
The good news is that through Jesus they can be set free forever. God is just a prayer away, talk to Him!
Whatever you do, don't let the devil get you, Uncle Ben
---
Uncle Ben's (Almost Daily) WRITE 169 - 2006 09 27 South Wartzor
Peace,
If you have received the Lord into your heart.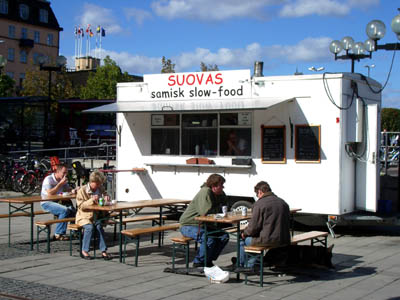 Photo "Slow Food" © Fred Schymberg 2006.
You should think about honoring Him by the way you live. We can't just go on like we used to. Most of us will feel what is the right thing to do. We have to be alert as to what the Holy Spirit is saying. He is our teacher, and it's important to really listen to what He is saying.
I stopped cursing without even thinking about it, one day it was just gone. I used to curse all the time, but after receiving the Holy Spirit it stopped. The same thing happened with my smoking, I just kinda forgot about it.
I'm not saying that you are holier or something for not smoking, but for me at least it wasn't a natural thing to do, besides it's bad for your health.
Whatever you do, don't let the devil get you, Uncle Ben
---
Uncle Ben's (Almost Daily) WRITE 168 - 2006 09 26 South Wartzor
Peace,
God helped a friend of mine through an ordeal this morning.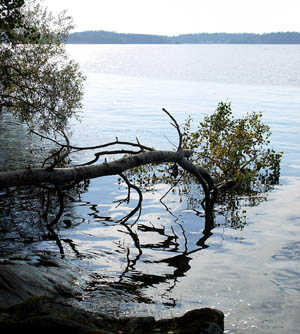 Photo "living waters" © Fred Schymberg 2006.
I told him that I could pray for him (I didn't know how he stood with the Lord). When I prayed for Him I felt the presence of the Lord, which I told my friend about. This morning he called me up to thank me..I forgot to tell him to thank the Lord instead, silly me.
I think that's something we forget to do most of the time. After all it's God who is answering the prayers, and we often get/take the glory for them somehow.
Remember to thank the Lord every day, things can always get worse..oh yes they can.
Whatever you do, don't let the devil get you, Uncle Ben
---
Uncle Ben's (Almost Daily) WRITE 167 - 2006 09 25 South Wartzor
Peace,
Many seem to blame God for temptations, this is how the Bible sees it.
James 1:12 Blessed [is] the man that endureth temptation: for when he is tried, he shall receive the crown of life, which the Lord hath promised to them that love him.
Jam 1:13 Let no man say when he is tempted, I am tempted of God: for God cannot be tempted with evil, neither tempteth he any man:
Jam 1:14 But every man is tempted, when he is drawn away of his own lust, and enticed.
Jam 1:15 Then when lust hath conceived, it bringeth forth sin: and sin, when it is finished, bringeth forth death.
We have to stand our ground when temptation comes,
and not give in. I know it can be tough, we can always pray for strenght as the first alternative. It's my experience that God almost always answers this type of prayers immediately. He has always answered me so far.
As a musician/painter I meet a lot of people when I'm on the go, and women want me for different reasons.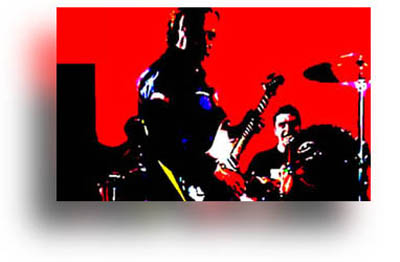 Ben and Sixten recording Luna Park.
I have fallen in love a few times with different beautiful women who have thrown themselves at me. Since I'm a married man however, I have always prayed to God to kill the feeling of infatuation right away.
God has always answered these prayers, so nothing has ever come of these wild feelings. It's incredible really, He has never failed me. I've often asked the Lord to show me the negative sides of the women at the same time, it really works :-)
I'm sure that God always helps us if we pray for help, when we are tempted in different areas of our lives. It can be sex, booze, drugs, over-eating, the want of money, bling, status symbols of all kinds etc.
Whatever you do, don't let the devil get you, Uncle Ben
PS. I need one of these BOSS Vibrato pedals for my recordings, has anyone got a spare one to sell?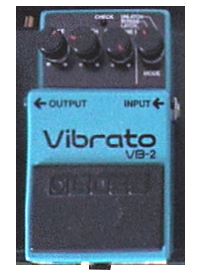 ---
Uncle Ben's (Almost Daily) WRITE 166 - 2006 09 23 South Wartzor
Peace,
I was sad to hear about the Crocodile man Steve Irwin's death a while ago.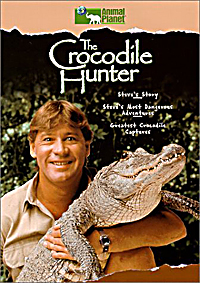 But we never know when it's time to go. It can happen while you are reading this, or 50 years later...nobody knows beforehand.
Mat 24:36 But of that day and hour knoweth no [man], no, not the angels of heaven, but my Father only.
That's why it's important for us to get our lives in order now...while there's still is time. God is calling you now, I'd take it seriously. Just receive Jesus into your life right now, ask Him to come and take over. That's what I did in 1975, I've never regretted it.
I don't know if Steve had God in his life, I sure hope so, otherwise I will never see him again, because I have eternal life in Christ. Nobody can take that away from me :-)
Rom 8:38 For I am persuaded, that neither death, nor life, nor angels, nor principalities, nor powers, nor things present, nor things to come,
Rom 8:39 Nor height, nor depth, nor any other creature, shall be able to separate us from the love of God, which is in Christ Jesus our Lord.
Whatever you do, don't let the devil get you, Uncle Ben
---
Uncle Ben's (Almost Daily) WRITE 165 - 2006 09 22 South Wartzor
Peace,


Photo "Sweden" © Fred Schymberg 2006.
Got this in the mail yesterday from a friend, it's from another tidbit by Marhall (whom I quoted a while back).
> "Whatsoever things you desire, when you pray, believe (imagine) you have received them, and they shall be yours (Mark 11:24).
What a difference the word imagine makes. It's a lot easier to imagine something, than to just believe, even though it's the same thing really :-)
Cornerstone.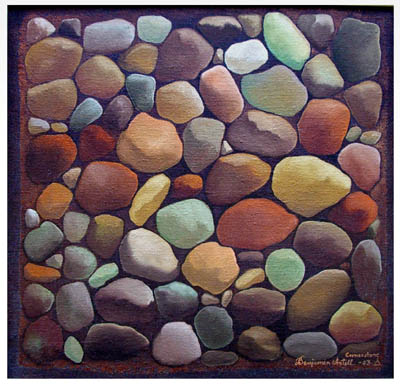 Here's a painting that I did for my friend Fred once. It's titled Cornerstone. Cornerstone is a symbolic picture of Christ.
He is the rock that many trip over and lose their crowns.
Luk 8:13 They on the rock [are they], which, when they hear, receive the word with joy; and these have no root, which for a while believe, and in time of temptation fall away.

Rom 9:33 As it is written, Behold, I lay in Sion a stumblingstone and rock of offence: and whosoever believeth on him shall not be ashamed.

1Cr 10:4 And did all drink the same spiritual drink: for they drank of that spiritual Rock that followed them: and that Rock was Christ.

1Pe 2:8 And a stone of stumbling, and a rock of offence, [even to them] which stumble at the word, being disobedient: whereunto also they were appointed.
In most religions Jesus is "just" a prophet or not in the picture at all. That's why those people can't ever get to Heaven, because Christ is the only door to the Father.
All the small rocks in the picture are people (the family or the bride of Christ), since we are all different. Still if we are His, we will all end up within the frame, so the frame in this case is Christ.
Whatever you do, don't let the devil get you, Uncle Ben
---
Uncle Ben's (Almost Daily) WRITE 164 - 2006 09 21 South Wartzor
Peace,
Saw a documentary last night about Metallica.

I had one of their CD's once, the black one. It was musically very nice. I noticed right away that it was Anti Christ music, so I threw it away.
Their new bass player got a million dollars when he joined the band. If money is your goal, the devil has lots of it. I felt kinda sad for the guy. To him it was his lucky day I guess, since most musicians struggle hard to get by. He seemed like a very nice person.
I'm sure the men in Metallica are OK, they just need to find the Lord instead.
I wouldn't join an Anti Christ band even for a zillion bucks. That would be like selling my soul to the devil. Sure the music is nice, but the lyrics are inspired partly by demons.
A lot of people will probably think I'm a sissy when I put out my praise album that I'm writing tunes for now. I don't care what anybody thinks about me or my music, I'm just following my heart and God's word. Like a new friend of mine said , I'm getting nearer to the source.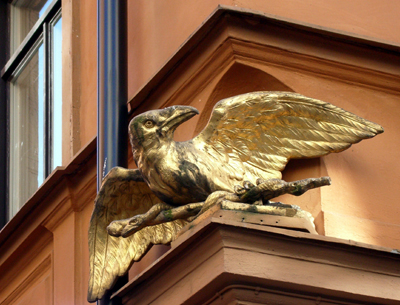 Photo "AU24 birdie" © Fred Schymberg 2006.
I've heard remarks already that some people (who don't know me at all) look down on me for being a follower of Christ.
They seem to think that we are soft and cuddly people. If they only knew the spiritual battles we fight, I'm sure a whole lot of those macho guys would wet their pants, if they got to see what real born again Christians see now and then.
But that is stuff that I'm not going public with because, people who haven't accepted the Holy Spirit into their lives, wouldn't understand any of it (neither would unsaved priests, Theologians, or the Pope)...there's no way to explain it to them. It would be like showing a slide show to a blind person.
If you think Omen is a scary movie, that's nothing compared to reality. Omen is an Anti Christ movie, another trick of the tail.
I give Omen 0 Uncle's out of 5 possible (simply because it's not healthy to watch)
Whatever you do, don't let the devil get you, Uncle Ben
---
Uncle Ben's (Almost Daily) WRITE 163 - 2006 09 20 South Wartzor
Peace,
Sin is like an ironing rod without a handle...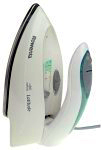 Rod from Dr. Spock's control board.
No matter how you try to get a handle on it (hold it) it'll burn you. Everybody knows what's wrong and what is right, that's where our conscience comes in. God gave it to us, just so we would know. If we abuse our conscience it will die, and thereby become useless.
Stay true and honest and your life will be a blessing not only to you, but to those around you.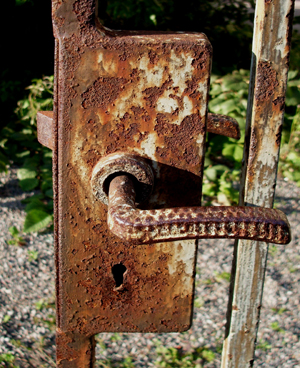 Photo "Everybody needs a handle" © Fred Schymberg 2006.
You may be rusty at social graces if you have abused your conscience, but there is always forgiveness. God forgives us and loves us like there's no tomorrow. That's my experience of the Lord anyhow.
I just read on the news today
...that 73 year old musician Willie Nelson and his band got busted for having 5 kilos worth of Mary Jane and 500 grams of Magic mushroom's hid in their bandmobile. The guy's are 50-73 years old. it's a shame that they waste their lives on temporary joys like drugs. The high they could get in Christ is much cooler.
I'm sure that if Willie and millions of other junkies had real love instead, they would not be on drugs. Think about it, we should love those guys. After all that was Jesus commandment to the world! God loves them so why don't you?
I'm not saying that I'm better than Willie or his band in any way. I'm just saying that they are really missing out on life being stoned all the time. Besides, the feeling that I get when God's spirit falls on me is much nicer than any earthly high! I know what being drunk feels like, and God's power feels a zillion times cooler. There's no way I can explain it, since there's nothing on Earth that I can compare it with, you'll just have to try God...
I'm really sad for Willie because he is a fine musician and a cool actor as well. I like B.B. King, Eric Bibb, Jimmy Page, Jimi Hendrix, Steve Reinthal, SRV, and Willie Nelson best on guitar. It's so sad to see that Willie is a prisoner of Pot.
I can say that because Pot is mind altering. You don't act yourself when you are under the influence of drugs. The drugs take you over gradually and you have no control over your words or actions. Naturally you think you do, but you are totally fooled by the drugs.
People who take drugs naturally don't believe this (it's their security blanket) , but it's true. I've seen it so many times in my life. Many of my friends have been destroyed by drugs and alcohol. Drugs are worse than alcohol though, because they warp your mind so badly.
If you have a problem with alcohol, stay away from it altogether, it's not worth taking any risks with it. Alcohol eventually eats your brain away, if you drink too much. I've seen that too. I have friends who have had a lots of booze in their days. They sometimes get weird black outs and do crazy things, many times real violent things to other people. When they sober up they sometimes have no recollection of what they have done.
It's almost impossible to try to help people with a drug addiction because they won't listen in most cases. Besides Pot becomes their security blanket in the long run, and they panic if it's taken away from them.
Pot is becoming the drug of senior citizens.
Soon only really old people on their rollators will be the only ones smoking Pot.

The next...step?
I think it's so sad an pathetic to see them with their fags hanging from their lips with eyeballs like saucers...what a waste.
I'm totally against drugs. And I think that people who sell drugs are incredibly evil.
Whatever you do, don't let the devil get you, Uncle Ben
---
Uncle Ben's (Almost Daily) WRITE 162 - 2006 09 19 South Wartzor
Peace,
Here's another one of Fred's photos.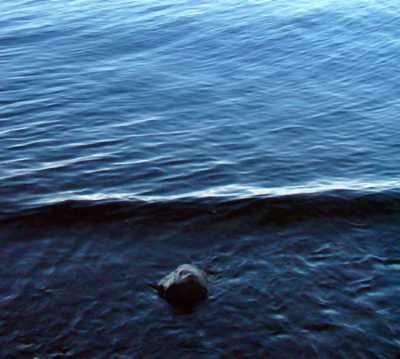 Photo "By the way, that's a brain sticking up (just kidding)" © Fred Schymberg 2006.
I think this is a great symbol of how a Christian "should" be.
A living rock washed daily by God's living waters. Water being the Holy Spirit of God.
We need to take a dip or two every day, to stay focused on the road ahead. All men are thirsty for God. Some of us just fill ourselves with crap instead, and after a while we are so full of it that God has no room left, and we are really miserable. I know I was.
Now everything is different. Life isn't a cakewalk all the time but this new life sure beats trying to cope without God. My old life sucked like a Hoover.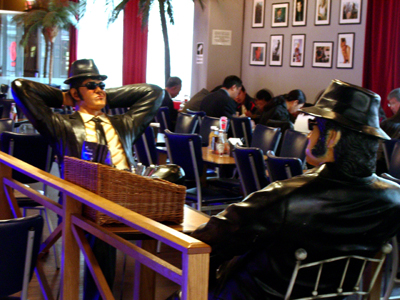 Photo "Bluesbros." © Fred Schymberg 2006.
Saw an old interview with Freddie Mercury (Queen) last night.
When asked if he wanted to go to Heaven, he said Hell is much better. I'm 100% sure that he regrets that awful remark now. What an incredible stupid thing to say. Now he is standing in the enormously long line to the Judgment seat, he probably knows by now what terrible fate awaits him (if he didn't accept Jesus at the last minute of course).
He had obviously never tried God, so he didn't have a clue as to what he was saying. But that's how our lives are without God. We say things inspired by the evil one instead, which turn our lives to Hell. It's just like suicide, we curse ourselves.
I wish people would think about what they are saying. I'm not saying I'm perfect myself, but we say a lot of stupid things, cursing this and that unknowingly most of the time.
Hell is a place where nobody wants to go, believe me.
It can sound macho to some to say it, but it's incredibly stupid. Some devil worshipers think that they actually talk to the devil... They are legends in their own little minds :-)
They've been subjected to lies for so long that they are totally blind, being kicked around by silly little demons with lower IQ's than things lying on their backs in ponds...although sometimes with champion make up :-)
Whatever you do, don't let the devil get you, Uncle Ben
---
Uncle Ben's (Almost Daily) WRITE 161 - 2006 09 18 South Wartzor
Peace,
Got a ticket for an airoplane...


Photo "snakes" © Fred Schymberg 2006.
Prayer kinda gives us wings in the spiritual world.
It's very important for everybody to pray on a daily basis. Even though we don't always see results, have visions etc. every time we pray, prayer still puts a lot of things in motion in the spiritual world!

Photo "Dude on the go" © Fred Schymberg 2006.
1Ti 2:8 I will therefore that men pray every where, lifting up holy hands, without wrath and doubting.
Sometimes the answer comes right away, other times it might come 20 years later...
it all depends. Never give up though. God has His time lines for things to happen. Even though He sometimes changes His mind (if we are persistent and never give up) the answer mostly comes when it is supposed to.
John 17:9 (Jesus said) I pray for them: I pray not for the world, but for them which You have given me; for they are Yours.
I don't understand why God often answers at the last minute or even second.
Is it because of His humor? I really don't know but I have seen that He has a great sense of humor (within reason). He has made me laugh just as much as Jerry Lewis, and Jim Carrey put together and they are great comedians.
1Th 5:17 Pray without ceasing.
Whatever you do, don't let the devil get you, Uncle Ben
---
Uncle Ben's (Almost Daily) WRITE 160 - 2006 09 17 South Wartzor
Peace,
Buddhism.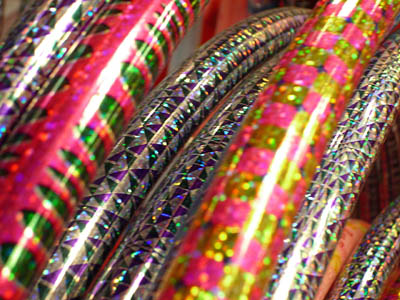 Photo "snakes" © Fred Schymberg 2006.
I'm very sad because one of my old friends has lost his way and become a Buddhist. He never did try Christ so he doesn't know what he is missing.
Buddhism is one of the devil's religions and as most religions, is made to keep people from finding God.
The devil's main goal is to keep us occupied with all kinds of trash...anything basically, just as long as we don't find God and get saved. Those who become Buddhists will attract evil spirits like Hoovers. It's a demonic religion.
You don't necessarily notice stuff like that if you've never known God. I do know that in the East millions of people are tormented by these and other spirits.
People are often set free from the Buddhist and Hindu etc. spirits when they hear the Gospel of Christ preached.
There is freedom in Christ for anybody! Just ask in Jesus name to be set free. If you receive Christ into your life, then the evil spirits have to leave. They no longer have any power over you. They no longer have any rights to mess with you in any way, as long as you stay honest and true in Christ.
One of the main ingredients in Buddhism seems to be is the spirit of Disbelief.
This spirit is not a thing but a real entity, you can't really call him a person since he doesn't have a body, that's why he wants you.
There are of course many other spirits thriving in that religion, as in all other religions. Religions are bad for us. What we need is a personal relationship with God, that way we can find the way to life.
Jesus Christ is the only door to the Father, and He is real. I have met Him and I know him. It's not just some stupid philosophical idea of mine, I have actually met Him! Hundreds of my friends have also met Him and spend time with Him every day.
I was never really interested in philosophy, it's such a waste of time.
I don't see how anything can come out of it except confusion. When I met Christ however, my life was transformed in a second. I became a totally different person thanks to the Holy Spirit, and thanks to Salvation through Christ.
Now I have something to live for!
I never had a reason for living before I met Christ, He means everything to me. I often feel the anointing when I pray for people, and that is a source of strength to me. It's a reminder that Jesus is with me wherever I go, His spirit is with me. Every day in Him is an interesting experience that I could not live without.
Whatever you do, don't let the devil get you, Uncle Ben
---
Uncle Ben's (Almost Daily) WRITE 159 - 2006 09 16 South Wartzor
Peace,
A guy got almost half a million Swedish krowns to his bank account by mistake.
The lady who whacked the wrong number into her computer while making a transfer, lost all her money. By the time she noticed her error the money was spent by the thief.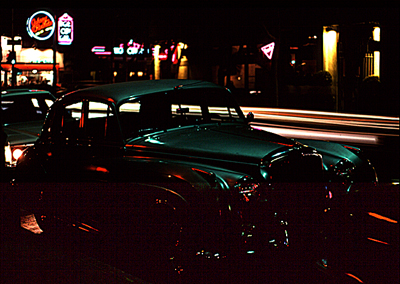 Photo "Mammon sleigh" © Benjamin Antell 1988, LA, Cal.
The lady lost her money.
I think it's sad how dishonest many of us are. I could never spend someone else's money like that. I was however brought up like that "finders keepers".
Much later in I changed when I noticed the greed in me. If I find a bundle, I take it to the police. I make them sign for it of course, so that they won't be tempted :-)
Greed is the reason for a lot of grief in this world.
Exodus 20:17 You shall not covet your neighbour's house, thou shalt not covet your neighbour's wife, nor his manservant, nor his maidservant, nor his ox, nor his ass, nor any thing that [is] thy neighbour's.
Be glad with what you have.
Take no for an answer when people refuse to sell things that you want or need, just forget about it. You'll find the stuff you need when the time is right (if you truly need it). And if you don't get everything you want...who cares, life is short -just get on with it.
Whatever you do, don't let the devil get you, Uncle Ben
---
Uncle Ben's (Almost Daily) WRITE 158 - 2006 09 15 South Wartzor
Peace,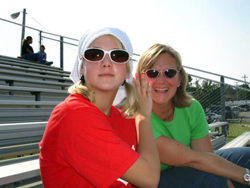 Girls with shades...
(A friend of a friend sent me this, I thought I'd pass it along).
MARSHALL & ROBIN ORCUTT wrote:
> > Tidbit 44
> > > > How do we get any work done if we're resting?
> > > > Are you laboring and heavy laden? Then take Jesus' yoke upon you and learn of Him and you shall find rest unto your soul. For His yoke is easy and His burden is light (Matt. 11:28).
> > > > Other relevant scriptures are:
> > > > The steadfast in mind You will keep in perfect peace because he trusts in You (Is. 26:3).
> > Where jealousy and selfish ambition exist there is disorder and every evil thing (James 3:16).
What motivates my work?
> > They did not enter His rest because of disobedience (Heb. 3:19, 4:10).
> > Martha and Mary in Luke 10:41
> > Be content with what you have (Heb. 13:5).
> > > > What does unrest look like?
> > Pressure: My work gives me value and recognition.

> > Frustration and Anger: I've got to get this done (for self worth). If I don't do it who will and we've got to eat, be clean, etc.

> > Anxiety and Worry: spoken to Martha, Mary chose the better part. Are you free to choose? I wasn't for years but didn't know it.
> > Pride: It's humbling to let Jesus provide, His way. To receive from Him without earning or paying back.
> > > > After writing this I realize I am guilty in some of these areas of not resting in Jesus. One solution I'm following is to ask Him daily what to do and try to do only that.

> > > > Farewell, Marshall

> > > > A personal note. Some of you know about our son Dan's accident, having his back broken when a steel panel door fell on him in early August. After 3 weeks in ICU, with two major surgeries, a heart rate increase setback taking place, he was walking by the time he was discharged. He spent 2 weeks in a local rehab facility and moved back home yesterday. Thank you for your prayers. We believe God has touched him mightily, and we expect a full recovery in time.
I thought that was an interesting tidbit...
It's very important that we obey God, when He urges us to do things.
Not to obey is the same as witchcraft according to the Bible.
Gal 3:1 O foolish Galatians, who hath bewitched you, that ye should not obey the truth, before whose eyes Jesus Christ hath been evidently set forth, crucified among you?
Ephesians 5:6 Let no man deceive you with vain words: for because of these things cometh the wrath of God upon the children of disobedience.
Deu 11:28 And a curse, if ye will not obey the commandments of the LORD your God, but turn aside out of the way which I command you this day, to go after other gods, which ye have not known.
1Sa 15:22 ...to obey [is] better than sacrifice, [and] to hearken than the fat of rams.
We are all saved by grace, ain't nothing we can do in ourselves to deserve it...we can only receive salvation by faith.
1 Peter 4:18 And if the righteous scarcely be saved, where shall the ungodly and the sinner appear?
Here is a link to a Bile chapter for those who have accepted the Lord. Press here--->X
Whatever you do, don't let the devil get you, Uncle Ben
---
Uncle Ben's (Almost Daily) WRITE 157 - 2006 09 14 South Wartzor
Peace,
The Swedes have been known for their free sex, Porn movies etc. since the wild 60's.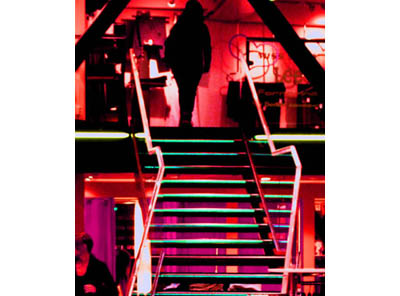 Now the Swedish perverts travel abroad to have sex with animals. How low can you get? Sweden is becoming much like Sodom and Gomorra, mentioned in the Bible.
Genesis 19:24 Then the LORD rained upon Sodom and upon Gomorra brimstone and fire from the LORD out of heaven;
You can read the whole story here just press--->X
Nothing has changed!
God destroyed both cities because sins of the people! He can do it today just as easily as He did it back then.
Isn't it weird that people are just as stupid and exactly the same now as we were thousands of years ago??? Nobody learns anything in thousands of years!
Man I feel sick thinking about this topic, it's just too disgusting. And I feel sorry for all those innocent animals. The animals know it's wrong, they are not that stupid (just because they can't talk).
---And now for something completely different!---
If you don't want your kids to grow up FAT, don't give them soda pop to drink!
If you give them Coke, Sprite, Banta etc.
they will get fat!
(and sickly!)
there's no doubt about it. Soda is extremely bad for your health, it's full of artificial crap and loads of sugar. The artificial sweeteners in "light" drinks are again toxic.
Don't be surprised if you fill up with lard, if you drink that stuff.
And stay away from chips, or crisps as they are called in England. Hamburgers and French fries are also bad, if you have them more than once a week. The same goes for pizza.
Milk is also very fattening.
Kids who grow need it though. Non pasteurized milk is the best kind for growing children. Light products (low fat) can be bad for you. In Finland light "blue" milk as we call it is toxic! It is not at all suitable for babies according to a medical report I read a few years back in a newspaper. The vitamins they add to the milk do not go together well and it makes the "blue" milk toxic.
Another thing that's bad about pasteurized milk is the fact that the fat cells go directly into your blood stream. This is not the case with non pasteurized milk, where the cells are larger and can't enter the stream. I read this to in a medical journal once. That was the jest of it anyway.
I heard about an actor who had to gain weight for a movie. He drank 2 liter's of low fat milk per day for a short while and gained 20 kilos!
Light products.
We all need some amount of fat (the bowels won't work properly otherwise) during the day + exercise.
True story.
A friend of a friends kid got sick and went to the doctor. He had the runs all the time. It turned out that the family were only eating light products and this caused the teenagers bowels to malfunction. After eating normal food for a week or two his body started to function and he is now well.
Get out more, walk around a lot, that will burn off a lot of lard. Ride a bike like there's no tomorrow.
Candy once a week...otherwise that too will make you fat as an elephant.
Uncle Ben's advise: Everything with moderation, and give thanks to God for it! (Prayer makes it good).
I'm just saying this because I feel for people who are overweight, they attract so many other decease's just because of the fat.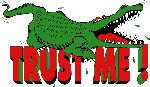 © Ben Antell
Whatever you do, don't let the devil get you, Uncle Ben
---
Uncle Ben's (Almost Daily) WRITE 156 - 2006 09 13 South Wartzor
Peace,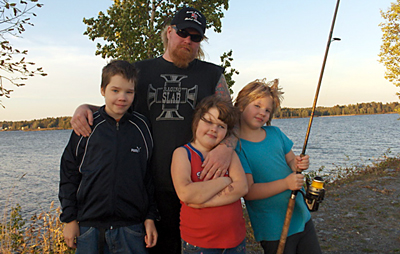 Photo: "Family fishing" © Hannele Back 2006.
Some friends of min fishing, by a tilting beach...
Jesus was a fisherman, He used to fish for people. That's why His symbol is that of the fish.
This also reminds me of Jonah again, and his ordeal with being swallowed by a great fish when he tried to run away from the Lord and his assignment. Jonah must have been pretty stressed when he was in the belly of the fish, and realized that without a miracle from God, the way in was not the way out...
That's what life adds up to without God...not even a hill of beans.
Whatever you do, don't let the devil get you, Uncle Ben
PS. Even some sharks can swallow a man whole, without any problem. I've seen those great grey/black sharks in oceanic waters...good grief I say...those were not Pepsodent smiles.
---
Uncle Ben's (Almost Daily) WRITE 155 - 2006 09 12 South Wartzor
Peace,
Yesterday was 911, the wake up call for America.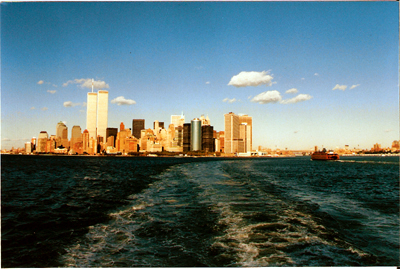 Photo "NY" © Appla, Dallas Pizza Palazzo, Gerby, Finland.
I wonder how many woke up and understood that it was God calling. I only remember Dolly Parton bringing it up a couple of times. I've been told that Rev. David Wilkerson also talked about it publicly.
America one on the most beautiful countries in the world.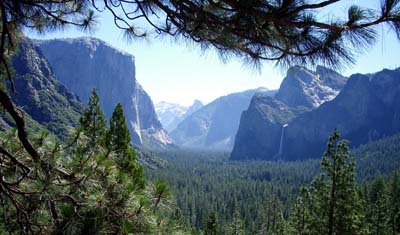 Photo "Yosemite" © Fred Schymberg 2006.
I know because I've been there also a couple of times in my life. I really like California, the people there were very polite and friendly, but then again that was a common denominator during my trips.
We have a lot to learn about politeness here in Finland,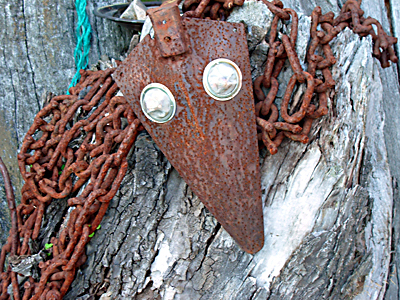 Photo "I'm a boid 2" © Fred Schymberg 2006.
and service for that matter. People in Finland are extremely rude much of the time. I think a part of it is due to our weather conditions, it's very dark here during the winter, and most of the time it's winter. The food consists mainly of sausages or pizza (few vitamins). Many are on "happy pills"...
I can understand Berlusconi and Chirac for not liking Finnish food. It is terrible most of the time (in the long run), watch out for pre- seasoned meats!!! Yuckadoodldoo! BEWARE of Finns with spices :-)
We mustn't complain though because there are people worse off in many countries :-)
We don't really have a food culture in Finland, mainly because Finland is a very young country. One thing's for sure, we will NEVER run out of sausages!
Got sidetracked...
I hope and pray that America will listen to the Lord. I'm afraid that a lot worse can happen to the US if nobody heeds the warning.
The whole world is quickly going out of control, there's only one thought that is comforting to me and that's the fact that God has everything under control. No matter what we get up too, He will ultimately decide what to do with us and I know that He loves us.
That doesn't mean that we can behave like idiots on purpose, but He never turns anybody down if we are truly sorry. The Lord is always forgiving.
It's sad that Allah (the moon god) is causing so much grief in the world today, through his religious terrorists.

And it's crazy that Australia is the only country in the world that has any backbone in this case.
Australia laid the problem on the line and told the Muslim's, that if they don't want to be a part of Australia, to stay out. Australia has it's laws and government and most Australians believe in God (not Allah), so anyone who comes there is required to live by their way or hit the highway. I think that is how it should be, you should respect the laws of the country that you live in or leave.
It is extremely rude to try and force your agenda on somebody else, where's the freedom in that?
One thing that few understand is that we have to bless Israel.
I know that it's an imperfect country (like all others), but it is still God's chosen people that we are talking about. One day they will call to God and He will save them from their enemies. If we bless Israel, we will in turn be blessed.
Whatever you do, don't let the devil get you, Uncle Ben
---
Uncle Ben's (Almost Daily) WRITE 154 - 2006 09 11 South Wartzor
Peace,
Before I met Christ, my plan was to be a Millionaire at thirty :-)
But when I met God at 21 years of age, I flushed that idea down the toilet. I don't want to live for Mammon. I'm not interested in money any more, I haven't been since that day.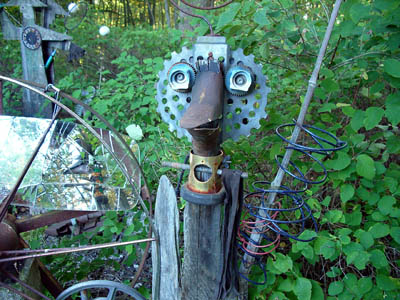 Photo "I'm a boid" © Fred Schymberg 2006.
I refused to sell my paintings in the 70' for a long time.
Eventually they took up so much space that I was forced to sell them, and once you've started, there's no turning back. I wanted to show them to as many people as possible, but that was a dream that will never come true, because I don't even have snapshots of all of them. Some of them I gave away whenever people helped me with things.
The most boring discussions in the world are when people ask me -how much money have you made of art/music?
I don't think that art and music should have anything to do with making money.
Once money comes into the picture, the images and colors change. They are no longer accurate images of your inner thoughts and feelings. The pictures no longer convey what you set out to express.
Money, money, money...
Money seems to be the only thing on peoples minds. Sure you need money to live, but why spend most of your life thinking and talking about it, when there is so much more to life? Besides we all seem to get by somehow, whether we think about it or not.
I feel sorry for people who are caught in the "making money" trap. Some rich people just work and work and work, and save and save and save... Then they die and have no use for it, and some scum normally start fighting over it. It's way sicco.
The only thing these poor rich bastards are respected for, is how much they are worth in dollars and cents. What a life, in themselves they are empty sacks of whatsit.
If they lose their money, nobody will want to know them, because in themselves they have nothing to give and are empty as flat old tires.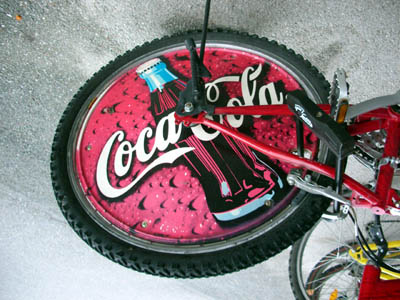 Photo "Chains" © Fred Schymberg 2006.
I feel sorry for the lost people who are part of Mr. Trump's shallow Apprentice Series on TV.
I watched a few minutes once, seldom have I seen more empty lives on TV. I think it's painful to see young people who are totally brainwashed by "making Money", sucking up to an idea born in Hell made to keep people from doing something positive with their lives.
Those who do get rich, tend to live very egoistic lives, looking down on other people. Money makes them feel powerful, which is a load of cobblers. They are only insecure sad people who try desperately to make shallow people look up to them...it's soo sad.
I give the Apprentice -0 Uncle's out of 5 possible (barf)
Money is truly the root of all evil.
Be happy with what you have. You'll get by somehow. There is so much to be thankful for in this world. Friends are worth much more than silver and gold. A good health is brilliant. The world is a beautiful place, and we could make it even more beautiful by being nice, helpful and considerate towards each other.
Generous people tend to be more content than most. Think about it, and don't forget to thank God for the positive things in life, He is worth it.
Whatever you do, don't let the devil get you, Uncle Ben
---
Uncle Ben's (Almost Daily) WRITE 153 - 2006 09 10 South Wartzor
Peace,
I don't write on sundays, they be my holidays...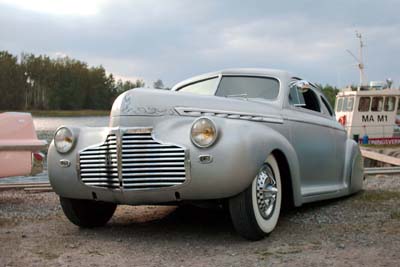 Photo "What a Buick" © Benjamin Antell 2006
Check this link out: http://bed.nu/default.asp?link=avdelning&avdelning=1000&katavd=Translations
Whatever you do, don't let the devil get you, Uncle Ben
---
Uncle Ben's (Almost Daily) WRITE 152 - 2006 09 09 South Wartzor
Peace,
A friend of mine got healed from diabetes and cancer e few years ago.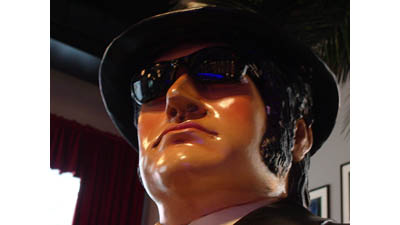 Photo "Mr. Man" © Fred Schymberg 2006.
Isn't that cool? God is only a prayer away. My friend spent a long time in hospital, but they couldn't help him...and then one day God healed him just like that.
My grandmother was healed too, she had a cancer tumor that God ripped out of her a day before she was to undergo surgery. The doctors were dumbfounded. It was completely gone, and it was big.
My dad was healed from diabetes, and lived about 30 years after that without any trace of it.
My back was healed at a meeting in 1976, I've been fine from that ever since.
Not all people get healed, but many do. So if you feel the urge to go forward at a meeting, please do...it can be your lucky day :-)
Whatever you do, don't let the devil get you, Uncle Ben
---
Uncle Ben's (Almost Daily) WRITE 151 - 2006 09 08 South Wartzor
Peace,
All Christians are lunatics!
I've heard that a few times. Are we lost cookies or am I detecting a tad of jealousy in the statement? I guess it differs depending on where you are coming from.
I never looked down on Christians before I became one myself.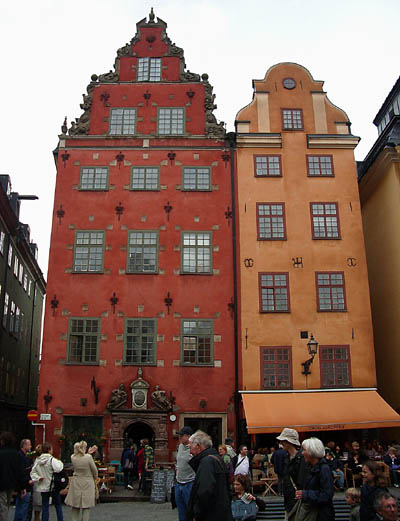 Photo "Stortårget" © Fred Schymberg, Stockholm 2006.
I didn't know much about them, even though my parents were believers. They never talked much to me so I didn't really know what they were about at the time. They did however send me to Sunday school and I guess that was one of the things that saved my life later on in life.
I remember one guy who once played in my band thought that all Christians were nuts,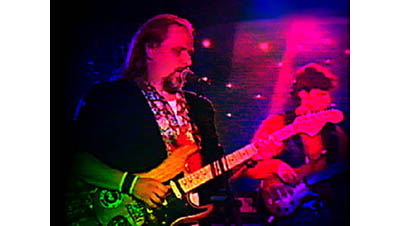 Ben Antell Band live on the TUBE
until he got to know me :-) Then he told his wife, that I was completely different, I was OK. That's what happens when you just assume this and that about other people, without really knowing them.
I'm not telling you this to make myself look cool in any way. I don't think that I'm a very good person -who is? Most of us just think about ourselves and money.
God did however change me form the inside out.
I was a totally different person before I met God.
I didn't love people (except for my closest friend or two), and I didn't need anybody. Then all of a sudden God kicked down the fence I'd built around me. Now I love people (some of them so much that it actually hurts), and I look at the whole world differently. I see good in people that were nothing but dirt to me before.
Now I have something to look forward to. I'm just waiting on the Lord to give me new assignments all the time (He asks us to do things now and then). I find life interesting for a change.
Whatever you do, don't let the devil get you, Uncle Ben
---
Uncle Ben's (Almost Daily) WRITE 150 - 2006 09 07 South Wartzor
Peace,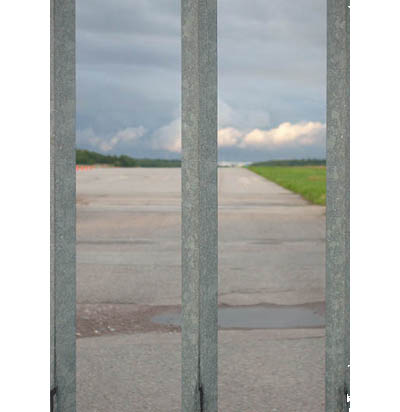 Photo "bars" © Fred Schymberg 2006.
Sometimes Heaven can "seem" far away.
But that's just how it seems to us due to our circumstances. Forget about Sister Circumstance, God is only a prayer away! Just a silly prayer away... If you tell God to come into your life and take over He will, that's a promise, and God don't make promises He don't keep.
When you do get in touch with God, don't forget to stay in touch.
Don't forget your first love. If you do, you'll be miserable afterwards, because "coming back" might be pretty hard compared to how it was at first. God wants to spend time with you every day, He really loves you. I know that for a fact, because He told me that He loves me, and He has never let me down.
Revelation 2:4 Nevertheless I have [somewhat] against you, because you have left your first love.
Sure life can be rough at times, but God is always there to lift us up when we ask.
God is like the Father many of us never had. It's important to forgive everybody for whatever wrong we feel that they have done to us, just like God forgives us every time we ask honestly.
1 John 4:18 There is no fear in love; but perfect love casts out fear: because fear has torment. He that is afraid is not made perfect in love. (Freely Uncle Ben)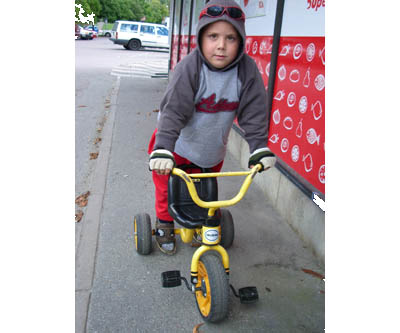 Photo "Harley" © Fred Schymberg 2006.

Life is a ball, let's roll...and...
Whatever you do, don't let the devil get you, Uncle Ben
---
Uncle Ben's (Almost Daily) WRITE 149 - 2006 09 06 South Wartzor
Peace,
Some people don't know who the Holy Spirit is.
He is one third of the Holy Trinity. God the Father, Jesus the Son and the Holy Spirit.
The Holy Spirit is the one who guides us as we read the Bible. He is also the one who guides us through the day (if we pay attention).
He is the one who seems to give us special powers as we minister to others, but it's actually He who is doing whatever happens! We are only vessels for Him at that point. Without Him we can do nothing.
He is the one who helps me write my writes. Without Him I would not know what to write, or what to sing about. Without Him I would not even be interested in composing.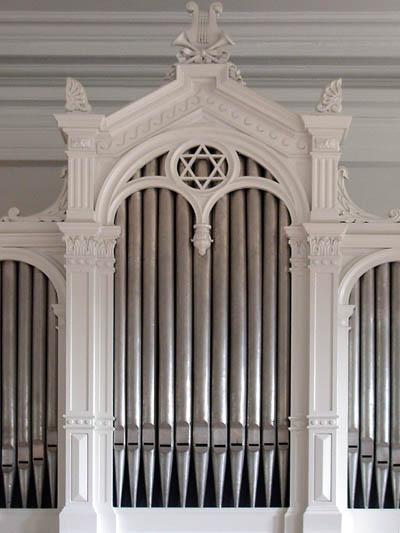 Photo "blowing with the wind" © Fred Schymberg 2006.
The Holy Spirit is a person.
He is sometimes unluckily referred to as a "ghost" in the Bible translations, which is completely wrong (a friend pointed that out to me). I'd always felt uneasy when people talked about the Holy Ghost. A ghost is dead, but the Holy Spirit is very much alive.
He is actually here with me right now, how I don't know...how do you explain the Universe, you can't it's just there. So is it with the Holy Spirit, He is just here and I love Him to bits.
When I pray to God, I always come before Him in Jesus name. Then when my answer comes, it is mostly delivered by the Holy Spirit. The angels are also messengers.
Whatever you do, don't let the devil get you, Uncle Ben
---
Uncle Ben's (Almost Daily) WRITE 148 - 2006 09 05 South Wartzor
Peace,
I wrote about peace on my Swedish write,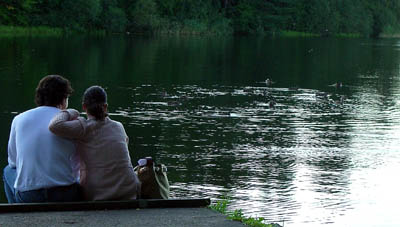 Photo "look at the boids" © Fred Schymberg 2006.
It's weird that so few people(s) want to get along in the world. We could be living in peace and harmony, if we wanted to.
I also wrote about envy. Some people envy Christians because they can see that we have something in our lives that they wished that they had.
Some Christians are cocky about the fact that we "do" have God in our lives.
These are baby Christians with diapers down to their ankles. That's no way to act if you are a Christian. We should love those around us, like Jesus told us too. Not just say we do but actually show we do.
I'm very frustrated at Scientists who try to turn people from God.
Many of these scholars are envious or bitter at the fact that they have found nothing in life. And they do all they can to confuse people with their wild stories and theories about this and that.
If you mix in a few truths with the lies, they come out sounding fairly accurate. That's how much of science works basically. Silly but true...
There are of course honest scientists also, who are looking for answers in all the wrong places.
Once you start messing about with science you easily get drawn into it, and if you don't know the Lord at all it's easy to get lost like the Robinsons in space :-)
I know because I used to read a lot of scientific reports of all sorts before,
it is interesting. Since I met the Lord however, most of my interests changed. Now I'm mostly interested in getting to know the source (the Lord) better, He is so much cooler than anything on Earth...and after all He's the one who invented everything in the first place :-)
Some scientist would tell you "anything" just as long as they get their funding,
so that they can get their pay check. In that respect they are no different from most people. It is scary however to see how cold blooded they often are, when it comes to telling blatant lies to the public.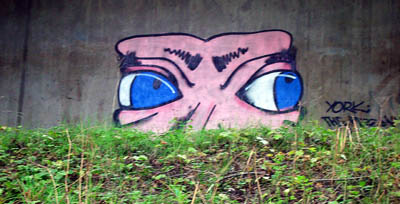 Photo "eye balls" © Fred Schymberg 2006.
They will be in deep dodo on judgment day,
when they stand their in front of the Maker..trembling knowing that they have set up millions of people for Hell. All that blood is on their hands.
Whatever you do, don't let the devil get you, Uncle Ben
---
Uncle Ben's (Almost Daily) WRITE 147 - 2006 09 04 South Wartzor
Peace,
Let someone else talk about the weather.
Life is too short to mess about, but it's important to wait on God. If you rush on without direction from the Lord, your bound for trouble. Fast and pray if you want Him to guide you, that way He will know that you are serious about your calling.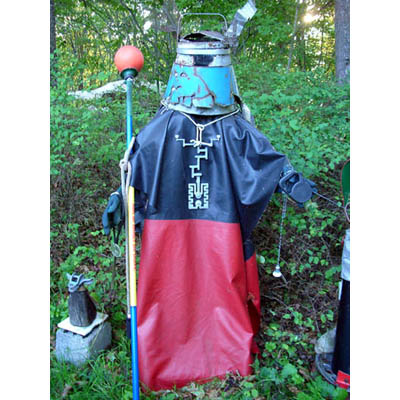 Photo "?!!" © Fred Schymberg 2006
And don't listen too much to others.
People around you tent to get nervous, when they see changes in you. People don't like to change, it feels uncomfortable most of the time.
Listen to the Lord instead, He is the only one who knows what you are supposed to do in life anyway. And He can do miracles in you life on a daily basis if need be.
Isaiah 49:1 Listen, O isles, to me; and pay attention, you people, from far; The LORD has called me from the womb; from the bowels of my mother has he made mention of my name. (freely translated by Uncle Ben)
Don't measure life in the money you rake in and don't worry...
Whatever you do, don't let the devil get you, Uncle Ben
---
Uncle Ben's (Almost Daily) WRITE 146 - 2006 09 02 South Wartzor
Peace,
The road to Heaven is narrow, but it's there.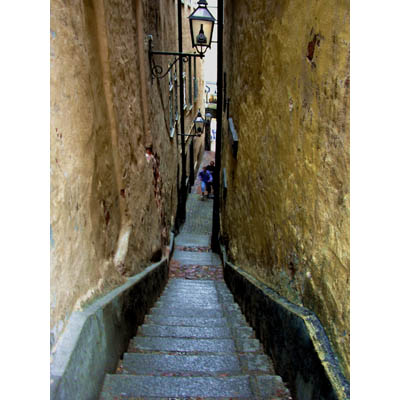 Photo "Come!!" © Fred Schymberg 2006
Anyone who looks for it will find it.
Matthew 7:14 Because strait [is] the gate, and narrow [is] the way, which leadeth unto life, and few there be that find it.
It's very important that we stop in our hectic lives, and listen to what God is trying to convey to us. If we don't, how can we do His will?
I know life is short (here on Earth) but the real life starts afterwards, it's eternal. I don't want to blow the next one, it's far to precious to me.
Matthew 7:21 Not every one that saith unto me, Lord, Lord, shall enter into the kingdom of heaven; but he that doeth the will of my Father which is in heaven.
I stay away from mind altering substances, because there is usually no way back without God's help. I have seen wonders when people have been set free from all kinds of bondage.
I was set free from my tobacco smoking when I met God.
I couldn't quit smoking on my own. The urge was gone for a year or so, then it came back. By that time I remember thinking, that if God has helped me this far, I'll take over from here. I felt like the Lord pulled away my crutches after the year had ended, so I stood my ground. It's been 30 years since I stopped smoking now, for which I'm truly grateful.
I'm not saying that you will burn in Hell for smoking :-), but it's no fun when something is controlling you like that. Tobacco does taste like crap after a while...but then again there are worse things than tobacco.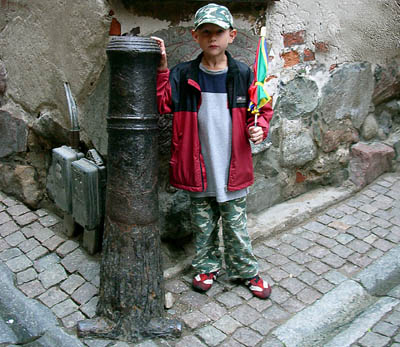 Photo "Lookit that pipe!" © Fred Schymberg, Old Town, Stockholm. 2006
At some point we all have to take personal responsibility for our lives. That's just how it is. At the end of the day we can't blame anybody for our own mistakes, no matter what.
Just believe in the Lord and He will comfort you.
Matthew 17:20 And Jesus said unto them, Because of your unbelief: for verily I say unto you, If ye have faith as a grain of mustard seed, ye shall say unto this mountain, Remove hence to yonder place; and it shall remove; and nothing shall be impossible unto you.
Whatever you do, don't let the devil get you, Uncle Ben
---
Uncle Ben's (Almost Daily) WRITE 145 - 2006 09 01 South Wartzor
Peace,
Pretend it's raining.
Many seem to think they'll get by if they pretend it's raining. They think that they can "fix" everything later. "Some day never comes" like John Fogerty sang on Mardi Gras.
We need to put our "house" in order now! While there's still time. It's sad how most people miss out on the spiritual life that God has to offer.
It's not a stupid mind game. It's a real spiritual life, that is incomparable to anything on Earth!
If you haven't experienced it, then you know absolutely nothing about it!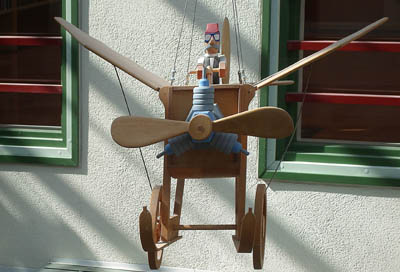 Photo "I can fly!" © Fred Schymberg 2006
Some think that a spiritual life is being aware that plants have feelings etc. real shallow stuff that has no meaning. They sit around thinking about trees and space feeling spiritual :-)
That's just a load of cobblers. That has nothing to do with a spiritual life.
A spiritual life is exciting, full of mysteries and elevates us nearer God.
There are many spiritual gifts that the Lord gives us. Some receive the gift of healing, others the gift of prophesy etc. there are many gifts of the Spirit. We can experience them a lot at church, but also privately with God. A Spirit filled Christian life is very exciting!
Thinkers and Theologians know nothing about life in the Spirit, unless of course if they have experienced it through Christ. Jesus is the only way to the Father, so we need to accept Him before we get to know the Holy Spirit and His supernatural powers.
The spiritual world is open to everybody!
If you search for a spiritual life outside Christ, you are heading for disaster.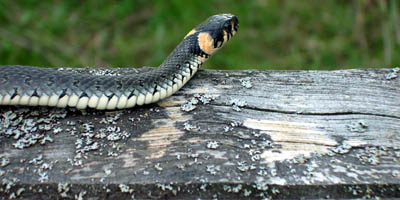 Photo "Sly" © Fred Schymberg 2006
There are myriad's of evil spirits all around us, pushing us in different directions without us noticing anything, if we don't have spirit filled lives in Christ Jesus.
Sometimes we don't even notice them even then. They are masters of deception.
If you don't want to go to Hell (believe me you don't wanna), accept Christ today
He will turn your life around, and put you on the right track. Don't blow it...this might be your last chance. Ask Jesus to enter your heart and take over, you won't regret it, you have my word on that!
Whatever you do, don't let the devil get you, Uncle Ben
---
I'm not trying to put anyone down with my Write, I'm just trying to convey what God has put on my heart. I also feel that that life is too short, to just shut up and go with the flow, when people suffer under all kinds of bondage, when they could in fact be set free in Christ.

(There is more info about me on the antell.com site, for those who R curious).

All Graphics, art and most photography © Benjamin Antell 2006. You may link to this site if you wish. Images may be used by written permission. From BIG BEN, BOX 325, FIN-65101 VASA, FINLAND -or- Press here --->X<---

Some of the paintings are computer paintings, and others oils, mixed media, or computerized collages painted partly with software.