Stay tuned for updates shortly...new records coming out soon...or will they :-)
Download mp3's for free!
Happy 2013!
Some new albums are under work 2013. Don't hold your breath :-)
Ben is travelling a lot internationally this year.
---
2012 March 19
OUT NOW - WOO HOOO!
BEN ANTELL BAND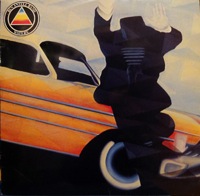 Waters LP Worldwide Re-release on iTunes!
Get yer own remastered copy now!
http://itunes.apple.com/fi/artist/ben-antell-band/id495710721

Released: 24 December 2011
P 2011 King Kong Production
Lyrics: Waters
---
2011.01.09
Year of travel it would seem.

Photo © Håkan Ahlskog 2009
---
2010.03.09
Loads of new songs have been written during the last 3 years, but due to extensive gigging etc, Still haven't had time to record anything as yet.
I am also heavily into intercessory prayer now, which takes up most of my time.
---
Video:
WATERSONG (check out the dög)
---

New Videos! 2007.12.30
---
---

2007.05.10

BEN ANTELL BAND

X-Anniversary CD

Recorded Alive in the studio in the summer of 2006

Not yet mixed...

Rock...

God willing BAB will continue as a band/project until I drop off the stick, Ben

Original BAB members since 1981:

Ben Antell: vocals, lead guitar etc
Henrik Berg: bass
Heikki Koivisto: guitar
Sixten Sandvik: drums, perc.
NEW!

BEN ANTELL BAND
LUNA PARK
"in glorious Black & White"

Out 2006 10 16

2 whom it may concern:
Sixten Sandvik played: Ben's custom Premier/Yamaha/Tama acoustic drums and Roto-Tom set.

Ben Antell played customized electric/acoustic guitars, Vainio kantele, Landoline, Electric and acoustic violins, Cello, Percussion, Harp, Clavinet, Ogan, Pianos, synths, bensitar, and sang all vocals. While the Band were on vacation. :-)

No sequencers this time only jam s.s.sorry :-)

A laid back guitar oriented album.


BEN ANTELL BAND
LUNA PARK
"in glorious Black & White"

All mp3 tracks for FREE!
Currently available CD's:
BOX AMERICANA 2000




FREE mp3 Tracks:

This CD was recorded in South Wartzor, Finland and partly in New York, USA.

Produced by: Roger O. Thornhill.

Features a lot of artists:
Maestro Eric Aceto on violin/Mikko Rintanen, lead guitar/Jané Kitto, b-vox/Patrick Lax, drums/Sixten Sandvik, drums/Jacob Frankenhauser, digeridoo/Stefan Brokvist, drums/Markus Sjöberg, keyboards/Sonya Hicks, b-vox/Walter Strauss, b-vox/Magdalena Böhling, b-vox/Manu. Volvo 242/Jaakko Salminen, trumpet/Dani Strömbäck, keyboards/Markus Söderström, Bass/Michael Waegar, loops on God IMG.

Box Americana lyrics

Box Americana has had 3 radio hits in the US of A, TR 1, 2, and 4.

Hollywood Pollywould is playing now (feb. 2006) on Jamsline.com


The video for Box Amreicana was made with the Marathon engine. Check it out on: http://www.youtube.com
IN THE BAG 1996
(released 1998...)

W.A.A.M. Records, Wartzor
W.A.A.M.-002


Special thanks to MTV for playing this on many of their shows!

Free mp3 Tracks:

Electronica...dance meets undergound.
Mixed by Benjamin Antell, Michael Waegar and Wincent Högberg

Produced by: Roger O. Thornhill.

Click here and check out some of the lyrics.


Track 2 There's a God in m.mp3, made it to number one on Uncle Sammoo's Zoo (import chart) New York, USA.
ELECTICA 3 1999

n'soul, Hollywood, USA
NSD 1802

Benjamin's track
There's a God in my garage
is featured here as the opening track

Electronica
Compilation CD

Click here to download it for FREE.
KUSTROCK 1982

Kompass, Finland
KOLSPE-3 1982

One track by
The Ben Antell Band in swedish!
Title: Kära Makthafvare

ROCK
Compilation LP
Currently available Video's:
THERE'S A GOD IN MY GARAGE 1999
VIDEO PROMO

W.A.A.M. Records, Wartzor
W.A.A.M.-003

Distribution BIG BEN,
Box 325, 65101 Vasa, Finland




Electronica...

Produced by: Roger O. Thornhill.

On MTV Europe since 1997! The crew at MTV Europe seemed very suprised to hear a record from Finland back then, the rest is history. A map of Finland was shown to explain to the viewers were Finland was, and Vasa for that matter. Ben was born in Vasa. The video is still on the air from time to time!

Click here to see a low-quality version of the video Or go to:
Out of print:
BENJAMIN ANTELL
& LIQUID ELEV@TOR
2003, Liquid Elev@tor
A review in Automata 5.0

W.A.A.M. Records,
South Wartzor

Available as CDR, upon request for 15 bucks (includes postage and handlig)...worldwide.

This will be added to the mp3 page soon, for FREE download!

Industrial

Record not available at the moment.

Liquid Elevator - demo (independent, 2003)
Liquid Elevator was one of the most appealing newcomers on the Escape the Furnace 3& 4 compilation with the industrial groove rock track "Climb Position Maximum". Behind Liquid Elevator is Benjamin Antell, whose upbringing in Australia, Sweden, and Finland contributes to his original sound. The seven tracks on this demo of industrial remixes (or "demixes" as he calls them) are mostly derived from his solo electronic pop release Box Americana with the assistance of Michael Waegar and Australian female singer Jane Kitto. Vocals, all in English, vary noticeably from track to track as Benjamin experiments with chord clashes and the manipulation of samples from both singers. There is a guitar crunch throughout which has more of a blues rock flavor with its groove and squeals than the power chords of the metal genre. Intermixed with all of this are pounding dance beats and mechanical percussion making a formal full-length something for industrial fans to look forward to. (RM)
USA release

Up 4 Oxygen
IMG,
New York, USA - 2001

Mixes for clubs of all kinds
on this 65 min. CD

Also includes 4 entirely new bonus tracks.

Artist featured: M. Waegar, Kalle Sinkkonen,
Jané Kitto featured on:
(The Abba Tribute Show 2002, Stockholm),
Ari Vienola, "Nalle" Karhu and Benjamin

Produced by: Roger O. Thornhill

Not available any more, s-s-sorry.
SOLD OUT!

ETF 3-4 - 2000
Blacklight Records,
Kokomo Indianda, USA


Industrial
compilation

Benjamin's Project:
LIQUID ELEV@TOR
perform the track:
"Maximum Climb Position (or "postion",
as they printed it on the sleeve)"
on this hot double CD
COUNT ON US 1984

BTM, Finland
B.A.B-007

POP-FUNK

out of print
BEN ANTELL BAND • WATERS 1982

Here's track 1: Waters (for free)

TUNESMITH RECORDS, Canada
TS 6012

also on

Talking Music, Gothenburg, Sweden
TALKS 1005

You might find a used Waters album here: Hippie Shake Records

This was the first BAB LP. Recorded in the winter of 1981 (3 days in the studio :-)

The swedish pressing sounds MUCH better than the Canadian one. Waters was mastered by audio wizard Peter Dahl and Benjamin at Cutting room, Stockholm. The re-master is also by Cutting Room.

The studio Master was destroyed in a studio fire. Waters was never released on CD.
More info about the artist and the band:
Benny Antell, Ben Antell, Benjamin Ante

Contact: W.A.A.M. RECORDS